Himalayan Natives Moong Dal Skinless split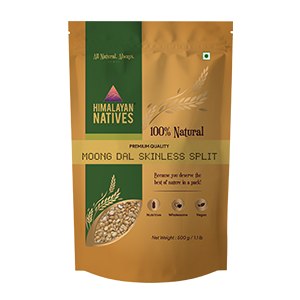 Packed with protein and low on carbs, Moong Dal is one of the most recommended vegetarian superfoods.
Moong dal also aids weight reduction by enhancing the functioning of the cholecystokinin hormone. Himalayan Natives' Moong Dal split retains the texture and purity of natural dal.
Categories
Grocery
Ingredients
Prepared Food