Himalayan Natives Premium Sona Masuri Unpolished Rice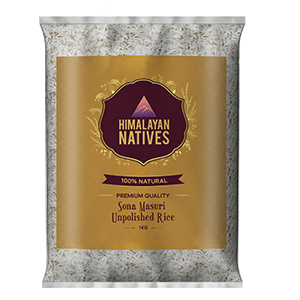 Our Sona Masuri unpolished rice is a great source of calcium and iron while being low on calories and starch as compared to long-grain rice.
Brown rice also consists of dietary fibers and nutrients essential for a healthy meal.
Since it is unpolished rice, the high fiber content in brown rice helps lower cholesterol, move waste through the digestive tract, and promote fullness.