Himalayan Natives Toor Dal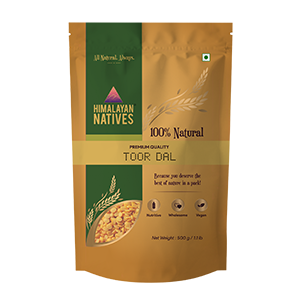 Toor Dal has been used for about 3500 years in the Indian subcontinent. It is one of the major sources of protein for the population.
Toor Dal is rich in carbohydrates and dietary fibers while being cholesterol-free.
It is generally accompanied by rice or roti (Indian flatbread) and is a staple in every Indian household.
Categories
Grocery
Ingredients
Prepared Food