HULLED SESAME SEEDS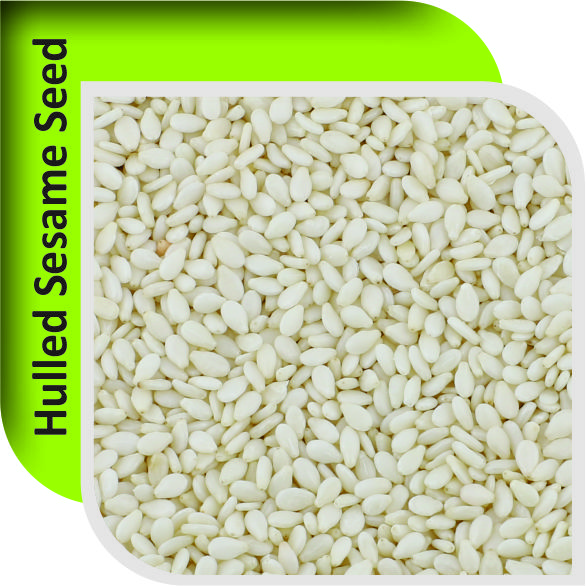 HULLED SESAME SEEDS AUTO DRY AND SUNDRY
Hulled sesame seeds are considered as the most nutritious seeds because of its proteins and valuable minerals. The husk hull (skin) of these seeds are removed hence are called as hulled sesame seeds. Prior to hulling process, these sesame seeds are thoroughly cleaned.

Hulled sesame seeds are relatively softer and delicious as compared to natural sesame seeds. Machinery used by us for various processes such as cleaning, hulling, drying, color-sorting, etc., are modern & high-tech. They are processed in absolute germ - free & hygienic conditions.

Our hulled sesame seeds are processed and re-cleaned in such a way that it's intrinsic richness, nutrition's and flavors remains in one piece & intact. Our hulled sesame seeds are produced in a manner that its original white color is sustained even after it is baked. Hulled sesame seeds are extensively used in breads, burgers, sauces, cereals, crackers, spreads, drinks, granola, candies, soups & various other bakery and confectionery products to enrich its taste and nutritional values. Because of our distinctive process of hulling sesame seeds, the nutritional qualities of these seeds such as rich proteins, Iron, calcium, phosphorous and other important minerals are absorbed from the seed in the digestion system of a human being. As the skin is removed it makes the seed easily digestible.