Instant Coffee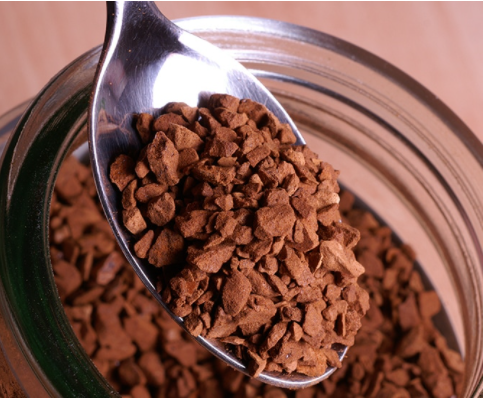 For quick coffee enjoyment: Instant coffee can be prepared quickly and easily anywhere with hot water, and in a wide variety of flavors. In accordance with the German Purity Law, our instant coffees are made exclusively from roasted coffee and contain no additives. In order to produce the best taste experience, special production processes are used after roasting and grinding the green coffee and extracting the soluble substances.
Our instant cappuccino range meets the most diverse requirements. Whether chocolate or caramel brittle, or unusual flavours like panacotta & lime or Irish coffee. We focus on current trends and continuously develop new flavours. In addition to high-quality ingredients, state-of-the-art technology and well-trained employees, we rely on perfect production processes and regular certifications.
Thanks to many years of experience and our specialists' high degree of expertise, we can develop and produce successful products for your markets. In all packaging variants – whether in cans, folding boxes, bags or PET jars. We offer a maximum degree of flexibility and support you with the highest level of product and production expertise.