iPRO Hydrate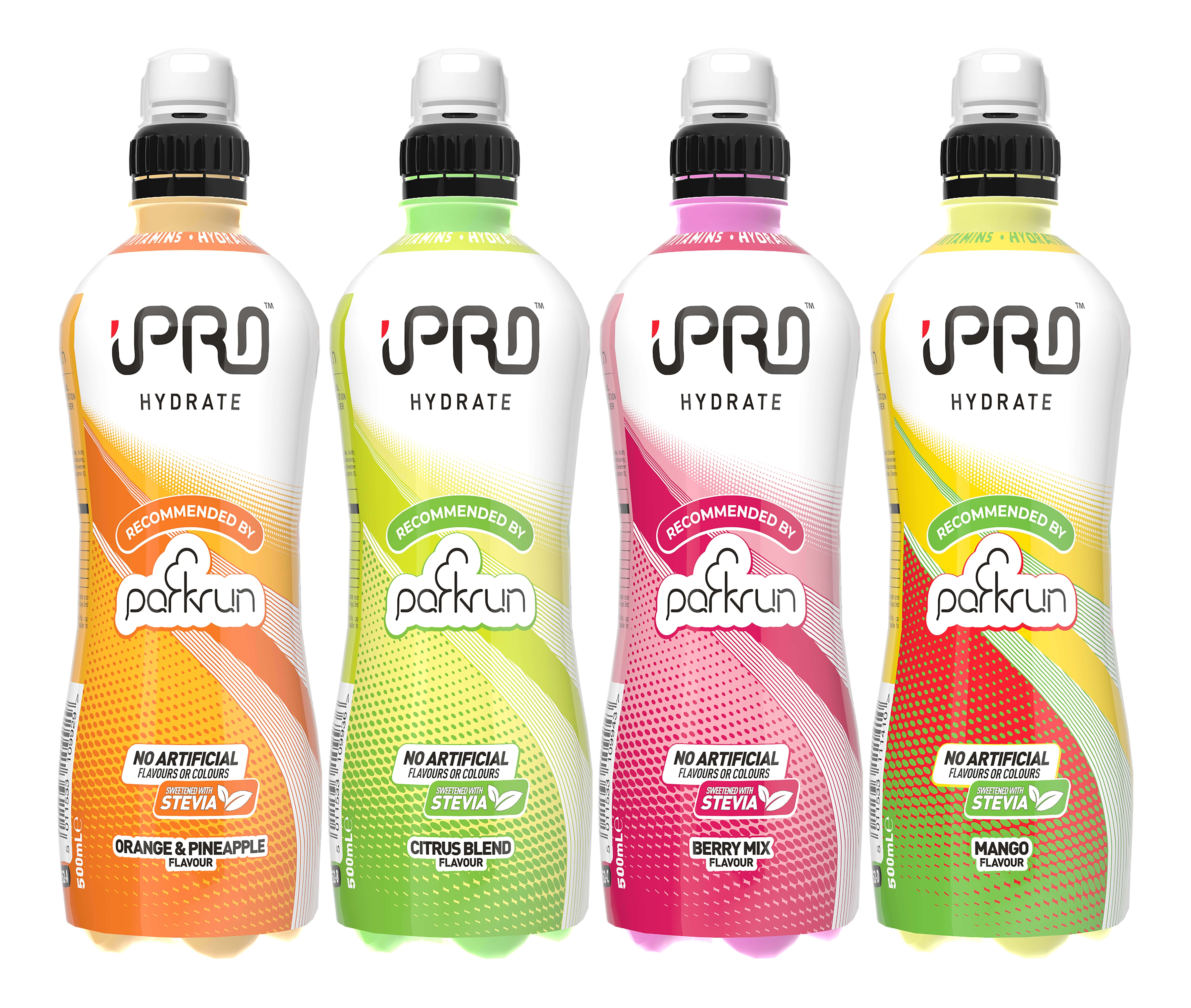 iPRO Hydrate, from iPRO's flagship wellness range, is a thirst-quenching healthy hydration drink made from natural spring water and sweetened with premium Stevia plant extract.
Replenishing our wellbeing with every nutritious sip, iPRO Hydrate is rich in 100% vitamin C and contains metabolism-boosting vitamins B5, B6, B7, and B12. The entire range contains less than 3g of sugar per 100ml, which proudly puts iPRO Hydrate below the UK sugar tax threshold.
Available in four delicious flavours (Berry Mix, Orange & Pineapple, Citrus Blend, and Mango), iPRO Hydrate is Halal Certified, NHS C-QUIN Compliant, and suitable for vegetarians. Moreover, its low-calorific content makes it the perfect addition to a healthy lifestyle. iPRO bottles are 100% recyclable, and by 2022, will contain a minimum of 30% recycled plastic.