iPRO Student Edition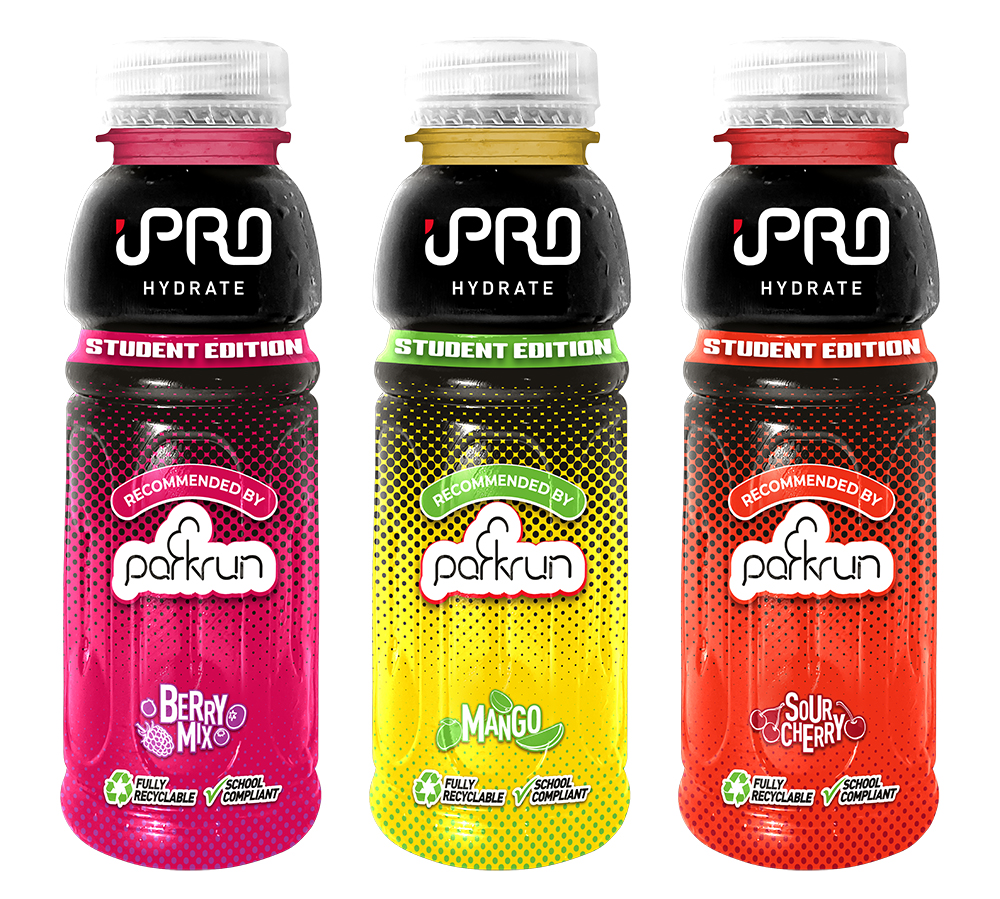 iPRO Student Edition is a healthy alternative to sugary soft drinks for children. The school-compliant range of flavoured juices are specially formulated in line with Public Health England guidelines to keep children's sugar and calorie intake at a healthy level.
iPRO Student Edition comes in Berry Mix, Mango, and Sour Cherry flavours with no added sugar, artificial sweeteners, or flavours. iPRO bottles are 100% recyclable, and by 2022, will contain a minimum of 30% recycled plastic.