Jersey Dairy Chocolate Milk - 1L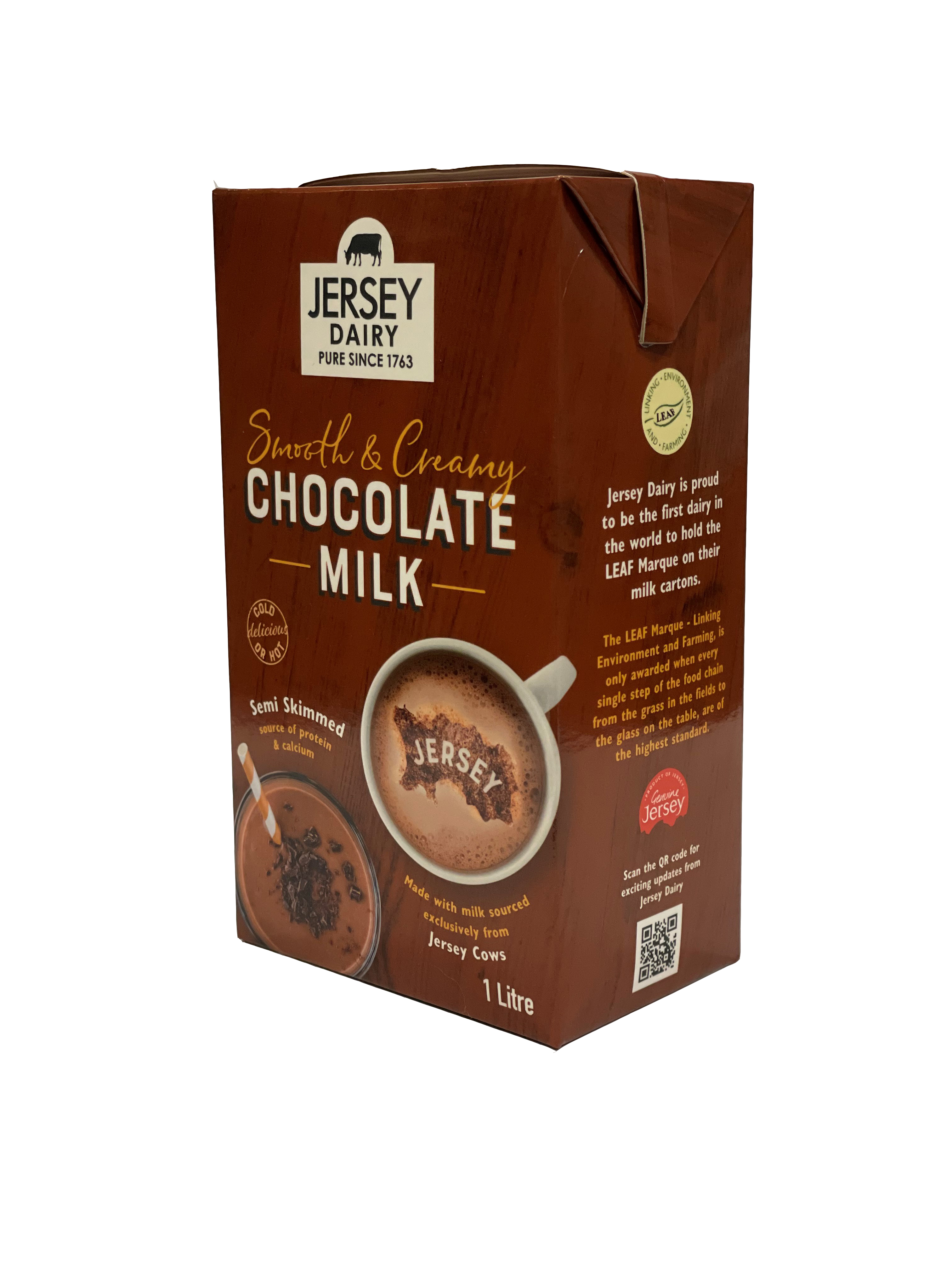 Jersey Dairy Chocolate Milk is made with Jersey milk from pedigree Jersey cows who graze freely in fields of lush green grass on the Island of Jersey. The Jersey milk here is naturally thicker, creamier and more nutritious than rival brands. This makes for a truly superior chocolate milk product that's smooth, tasty, intensely creamy and wholesome.
Our Chocolate Milk can be enjoyed hot or cold!
It is made from UHT semi-skimmed milk and is perfect for making a supreme hot chocolate, either plain or with ultimate toppings such as whipped cream and marshmallows.