Jersey Dairy Luxury Soft Mix Ice Cream - 1L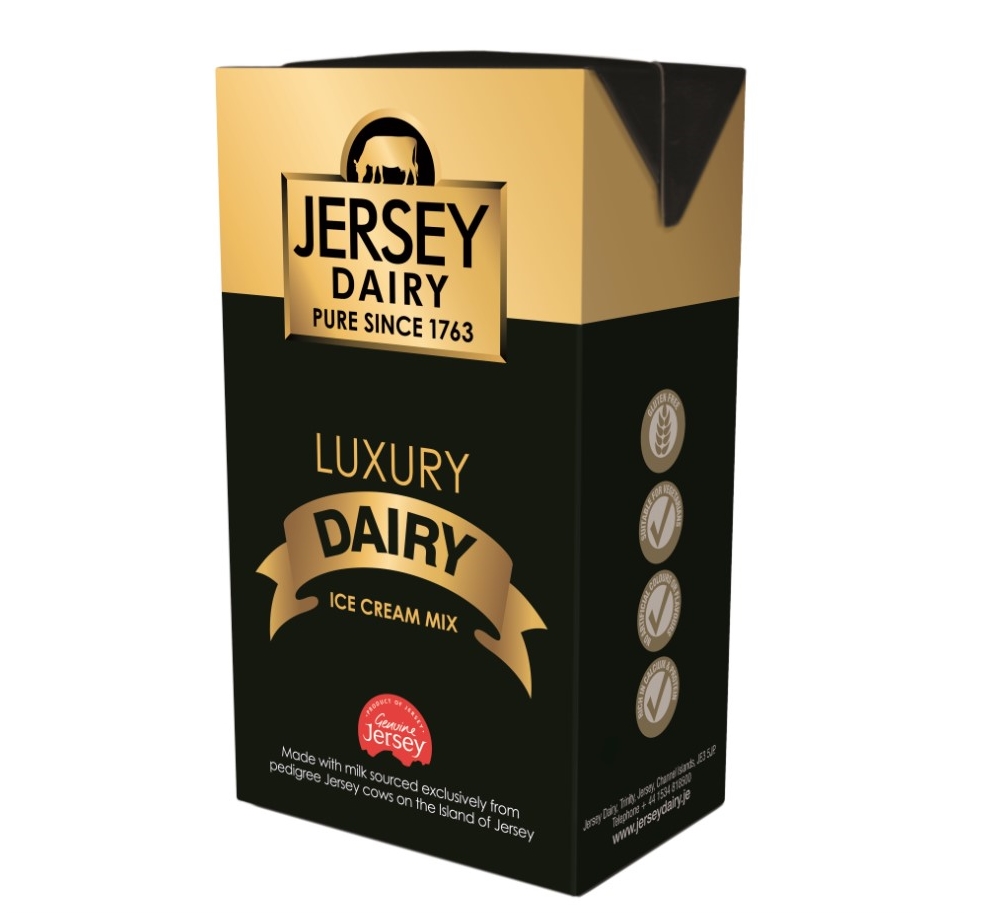 Our Luxury Soft Mix Ice Cream is made with 100% Jersey Cream giving a superior creamy taste with a rich velvety feel.
In 2020 Jersey Dairy's Luxury Soft Mix Ice Cream was announced as the South West's Regional Winner for Provenance in the Great British Food Awards. This prestigious award recognises the extraordinary history and integrity of the farmer-owned cooperative. In their comments the judges praised the rich and creamy flavour of the ice cream and awarded 100% for provenance.
Jersey Dairy's award winning Jersey Luxury is made for ice cream machines. Jersey Luxury Soft Ice Cream Mix represents the crème-de la- crème of vanilla ice-creams. Mixed entirely from premium cream and milk straight from our Jersey cows, it is smooth, rich and satisfying and is the ideal stand-alone luxury scoop.
Categories
Cheese & Dairy
Snacks & Confectionery