Jersey Dairy Vanilla Thickshake Mix - 1L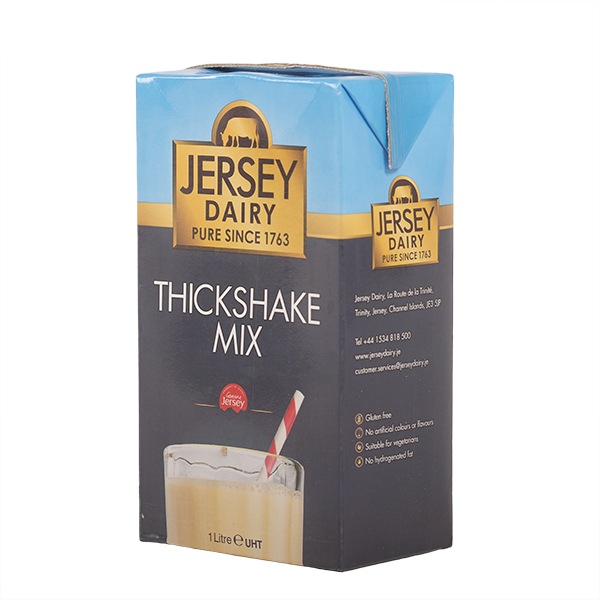 Jersey Dairy's Vanilla Thickshake Mix is made with milk straight from the dairy's famous Jersey cows on the island of Jersey. Perfectly balanced to create a smooth and creamy milkshake every time, the mix can be used in a milkshake machine or blitzed in a high speed blender to create different flavours.
Thickshake was made especially for milkshake machines, with all the right ingredients to create consistently perfect shakes, says the dairy. Once the shake is ready, syrups can be added to create tasty flavour combinations such as vanilla and toffee, spiced vanilla, or vanilla mocha.
The mix also makes a great ingredient, giving operators the opportunity to whip up their own special recipes in a high speed blender with fresh ingredients to create tasty, fruity combinations, for example strawberry yogurt and fresh raspberries for a summer berry combo.
Try it today!
Categories
Cheese & Dairy
Drinks
Snacks & Confectionery