JM POSNER SPECULOOS CRUMBLE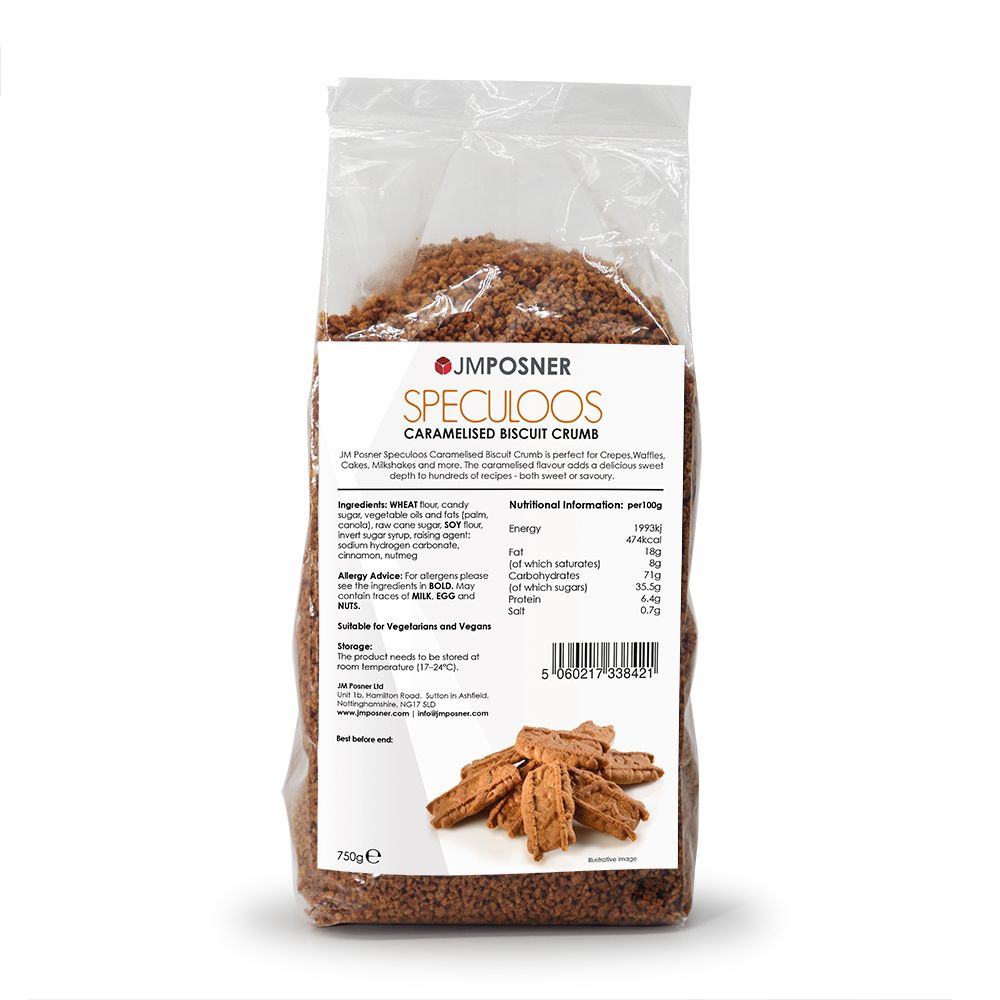 We at JM Posner are incredibly excited to introduce a new, great tasting, Speculoos Caramelised Biscuit Crumble available in 750g Bags , 8 x 750g Case & 20Kg Bags. This Crumble is perfect for Cake Baking, Dessert parlours, Ice Cream Parlours and even for the industrial Bakery market.
This Crumble will make life easy for you and save you time, no more unwrapped individual wrappers and crushing biscuits!