Juice "For health protection"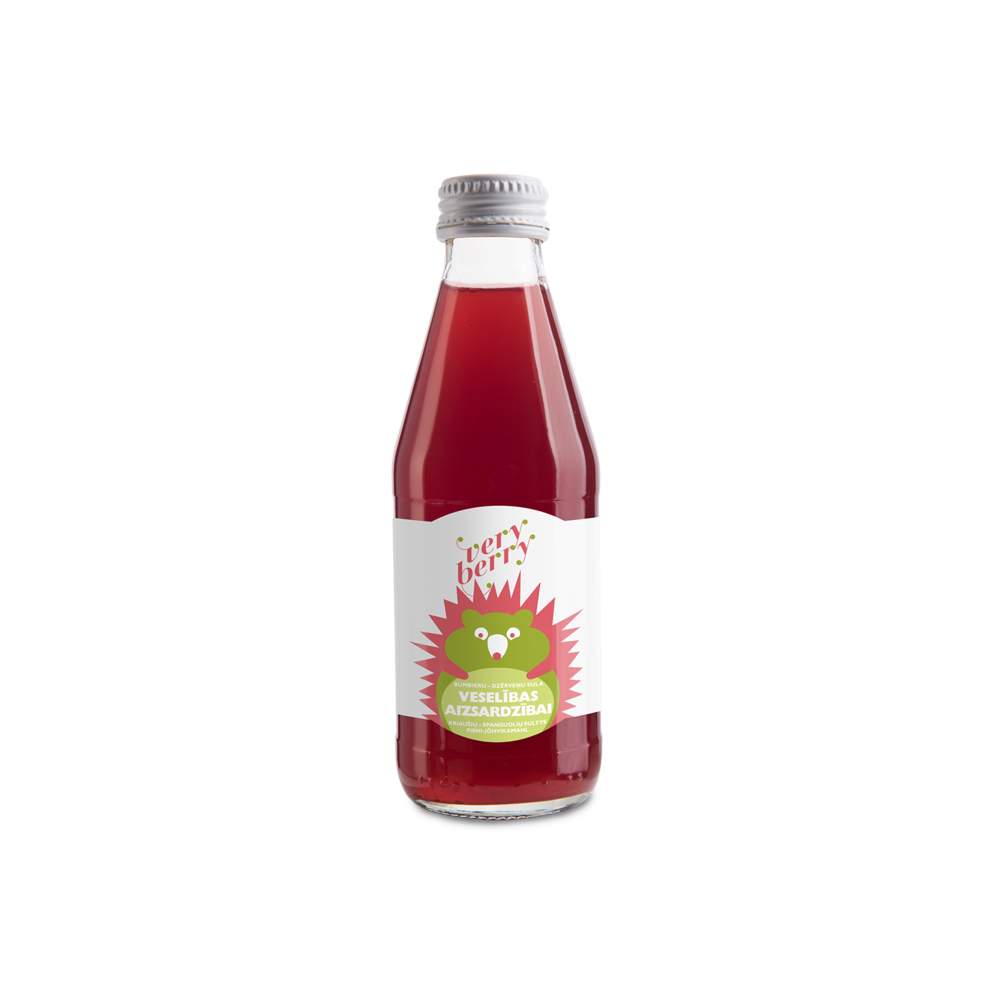 Ingredients : 10% cranberry juice, 6% cherry juice, 84% pear juice

Cranberry is considered to be a super berry or the Queen of the berries because of all the vitamins and micro elements that it contains. But it can be challenging to get Your child to eat cranberries. In this composition Your child will love the gentle sourness and the natural sweetness of this super healthy berry!
Juice is made especially for children - they are mild and naturally sweet and without any added sugar.
Juice is produced using cold press technology and mild pasteurization that allows the juice to stay fresh for a longer period of time without losing its value.
After opening it is necessary to keep it refrigerated and use within 4 days.
We say NO! to food additives and chemicals!