Juliana Authentic Jamaican Baked Cassava Bammy (Frozen) **Shelf-Stable Bammy Coming Soon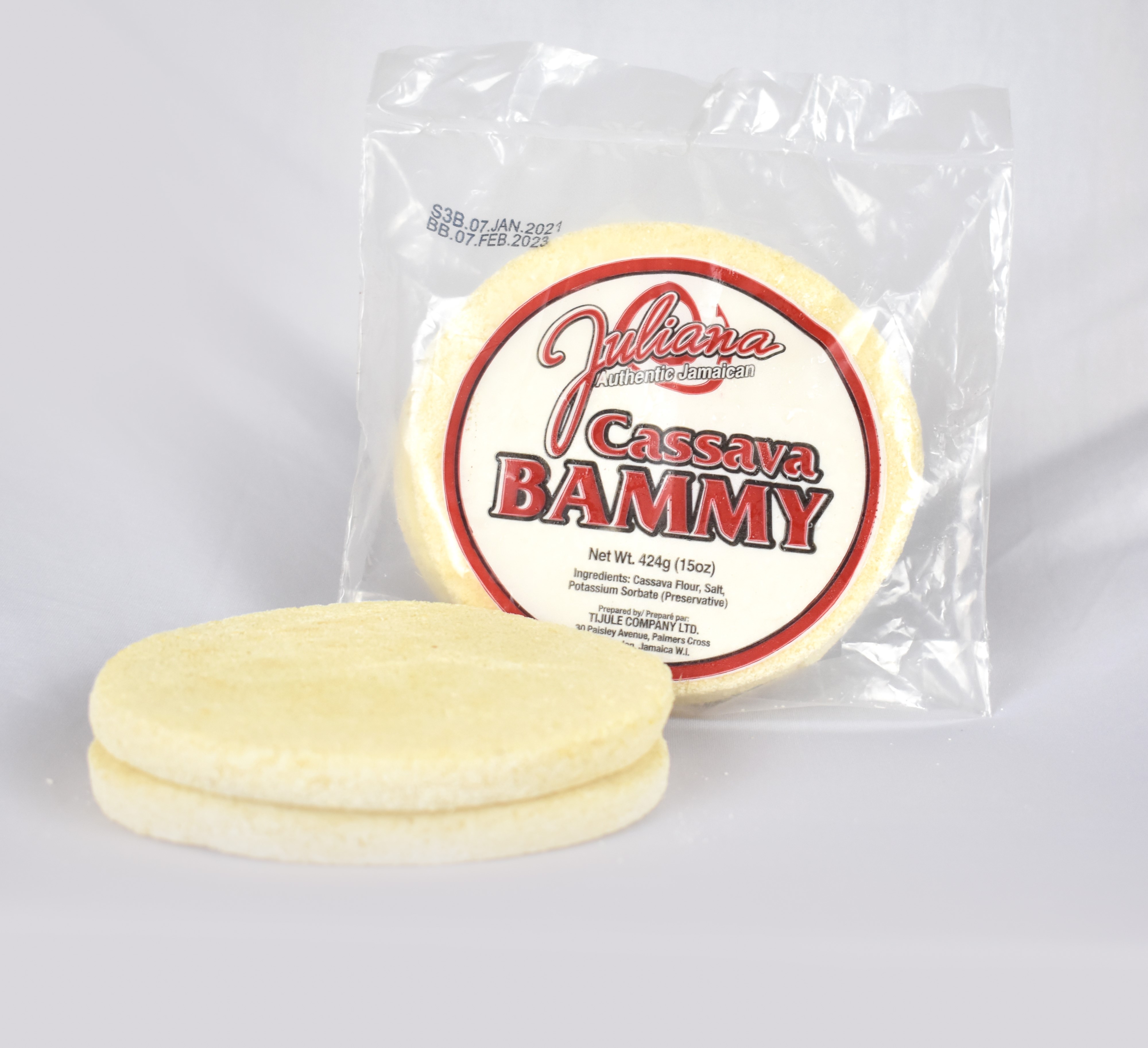 Cassava Bammy is a flat bread made entirely from the root of the cassava plant, also called "yucca" . Cassava Bammy can be used as a substitute breads and biscuits at mealtime. It can be microwaved, steamed, baked, grilled or fried. It is the perfect accompaniment to baked fish, steamed fish, fried or grilled fish; to soups, stews, ackee and saltfish, callaloo, or buttered and enjoyed on its own.
The Juliana's Cassava Bammy is GLUTEN FREE. Note that Cassava is rich in dietary fibre and is a good source for healthy nutrients and very filling thus reduces the need for constantly eating.
ingredients:
Cassava flour, water, salt
Units/Box per Case: 30x10 (50x10)
Net Weight per product: 10 ozs.
Case Gross Weight: 25.25 lbs. (30x10)