Juliana Authentic Jamaican Callaloo in Brine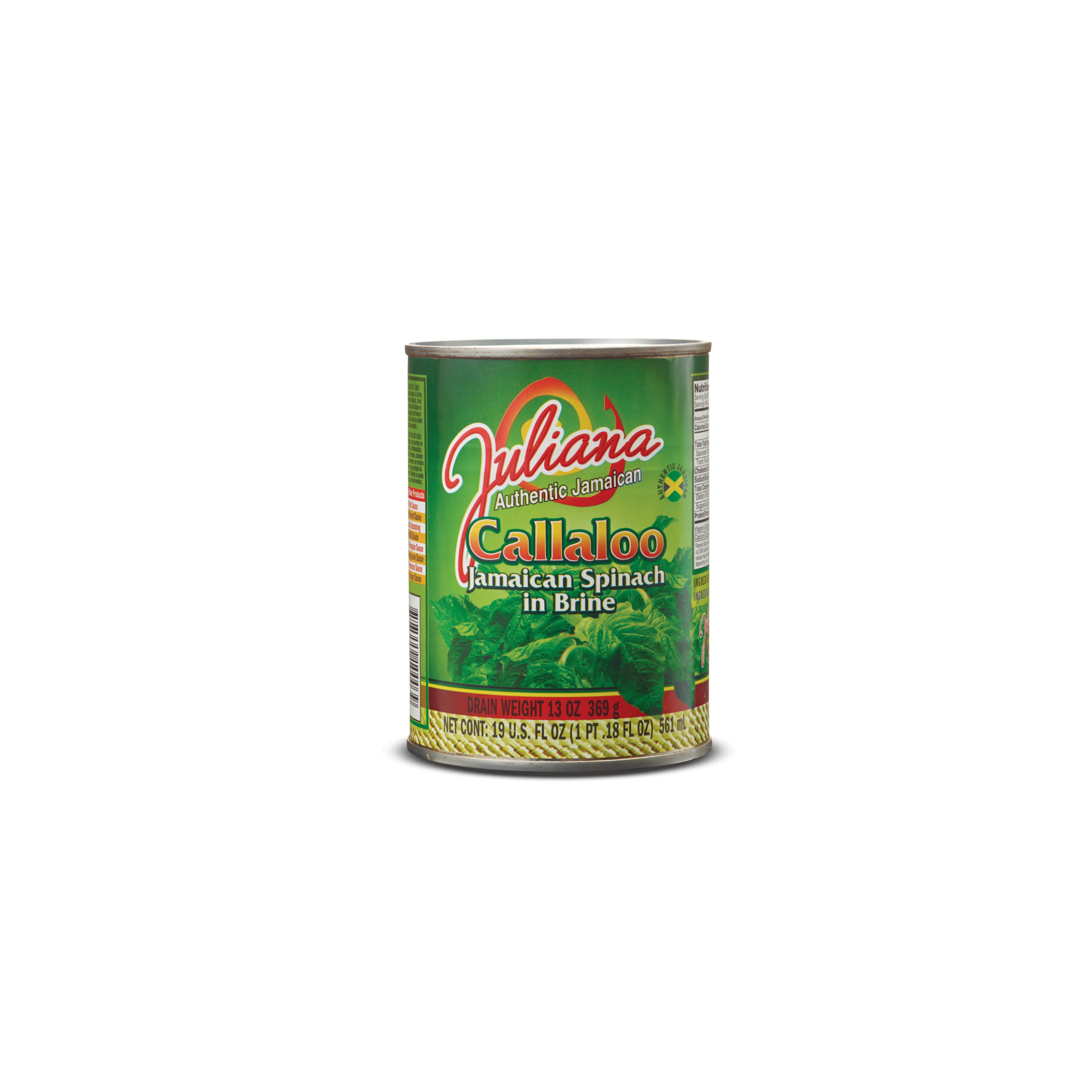 Callaloo, also known as Jamaican Spinach, is a dark green, leafy vegetable, popularised as the base of Jamaica's infamous Pepper Pot Soup. Steamed callaloo is a popular Jamaican breakfast item, oftentimes coupled with boiled and flaked codfish. The tasty vegetable is also used in a variety of vegetable soups, as a filling for bread, patty or as a stuffing for fish, chicken and turkey.
Also note that Callaloo has healthy nutritional values. The fibre in the plant helps to prevent constipation and create a good environment for the healthy growth of the immune system.
Ingredients:
Callaloo, water, salt
Unit/Box per Case: 24
Net Weight per product: 19 ozs.
Case Gross Weight: 35 lbs.