Juliana Authentic Jamaican Curry Seasoning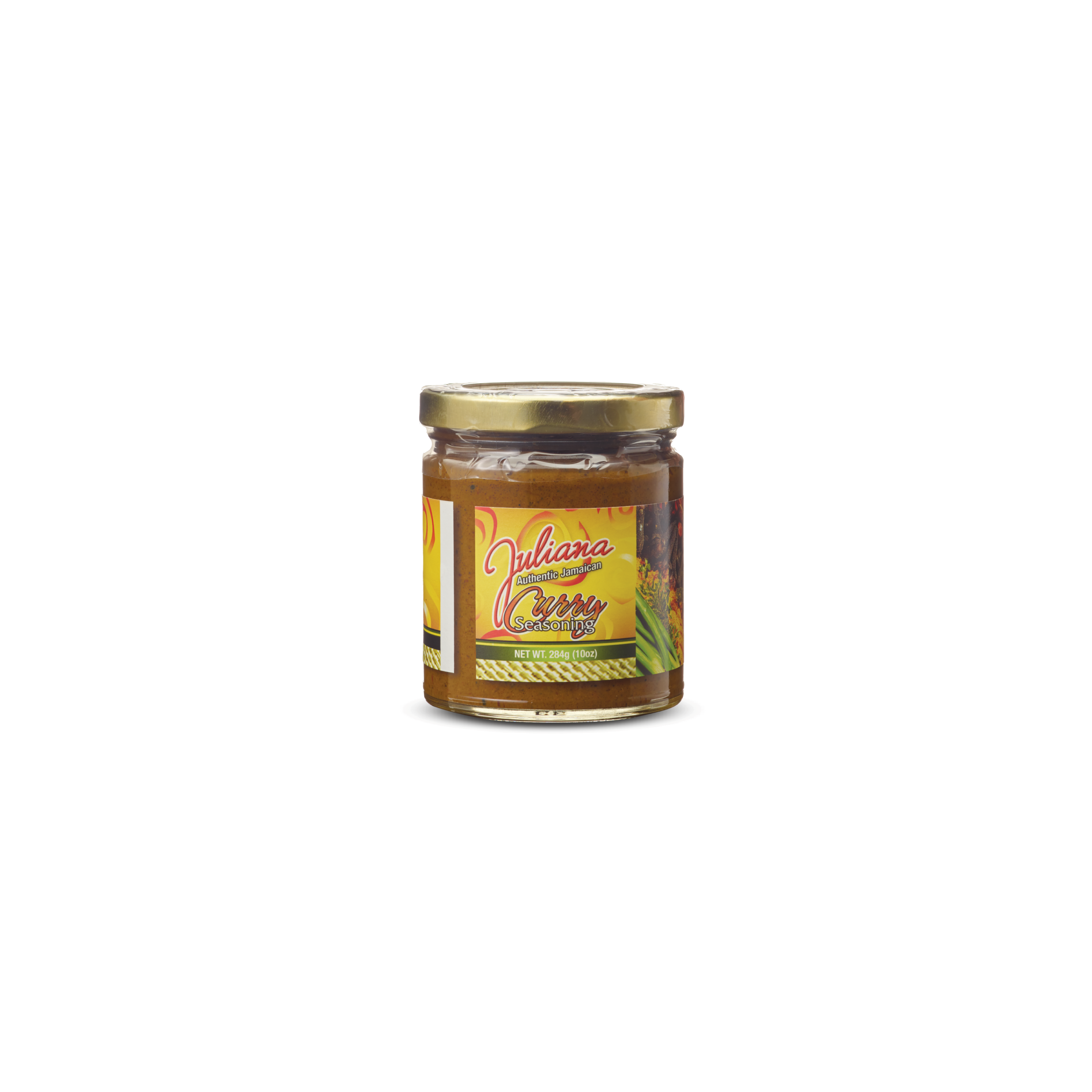 The Curry Seasoning is an upgrade of sorts to out curry powder, our Curry Seasoning is a unique blend of tumeric, coriander, funugreek and other traditional curry blends, with the addition of garlic, peppers, ginger and other herbs and spices found in our jerk seasoning, to give it a distinctly Jamaican Jerry Curry flavour.
Ingredient:
Curry powder, scallion, hot pepper, thyme, spices, acetic acid, potassium sorbate (as preservative).
Units/Box per Case: 12
Net Weight per Product: 10 ozs.
Case Gross Weight: 13 lbs.