Juliana Authentic Jamaican Guava Jam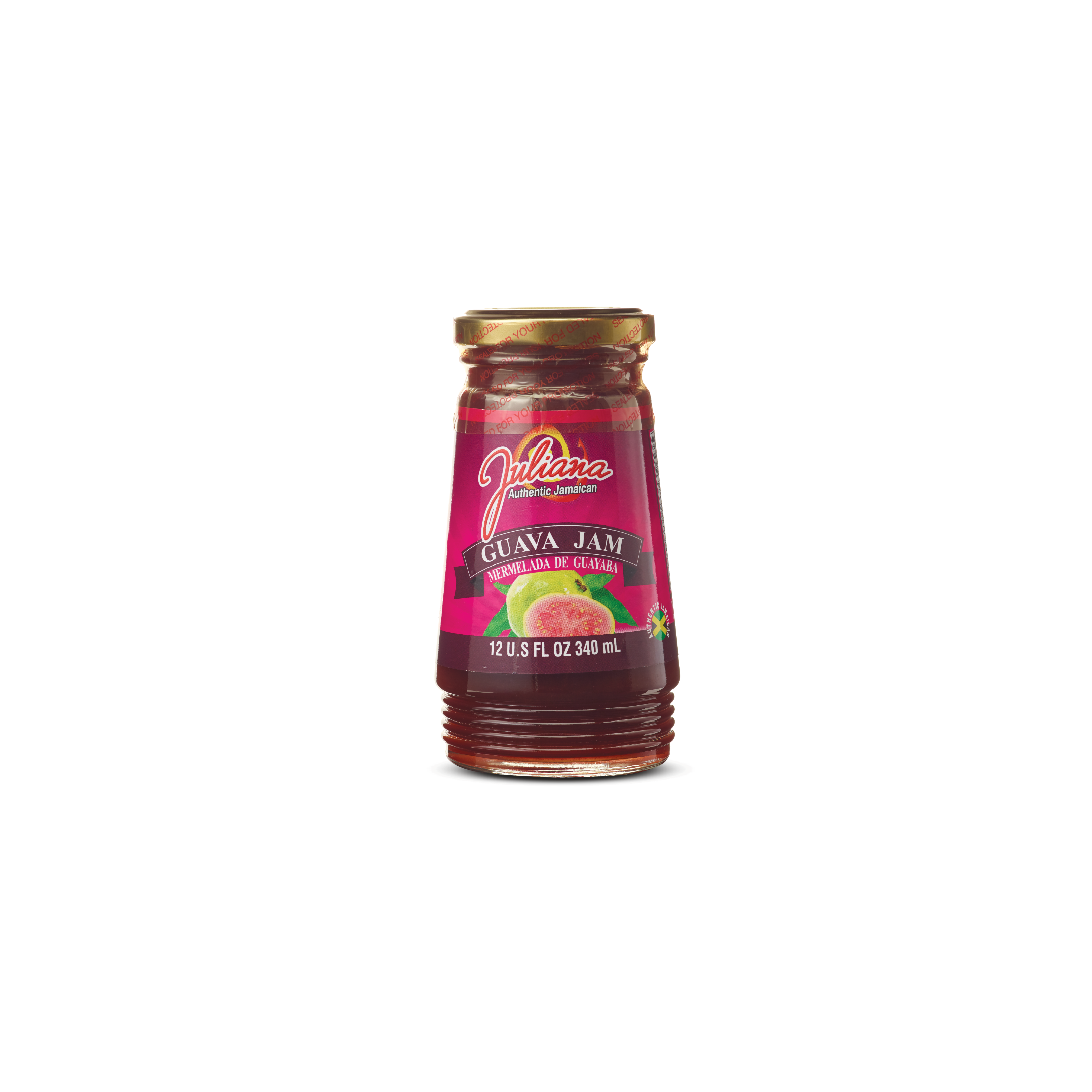 The Guava Jam is made from Jamaican guavas which is cooked and preserved. It is loved locally and almost culturally required that every home is stocked with Guava Jam. This traditional product has been packaged for convenience. Bottled in Jamaica, it comes carries all the love and sweetness of the island. The jam is ideal as a topping, pastry filling or accompaniment.
Ingredients:
Guava puree, sugar, pectin, citric acid.
Units/Box per Case: 24
Net Weight per product: 12 ozs.
Case Gross Weight: 29 lbs.
Categories
Ingredients
Snacks & Confectionery