Juliana Authentic Jamaican Guava Jelly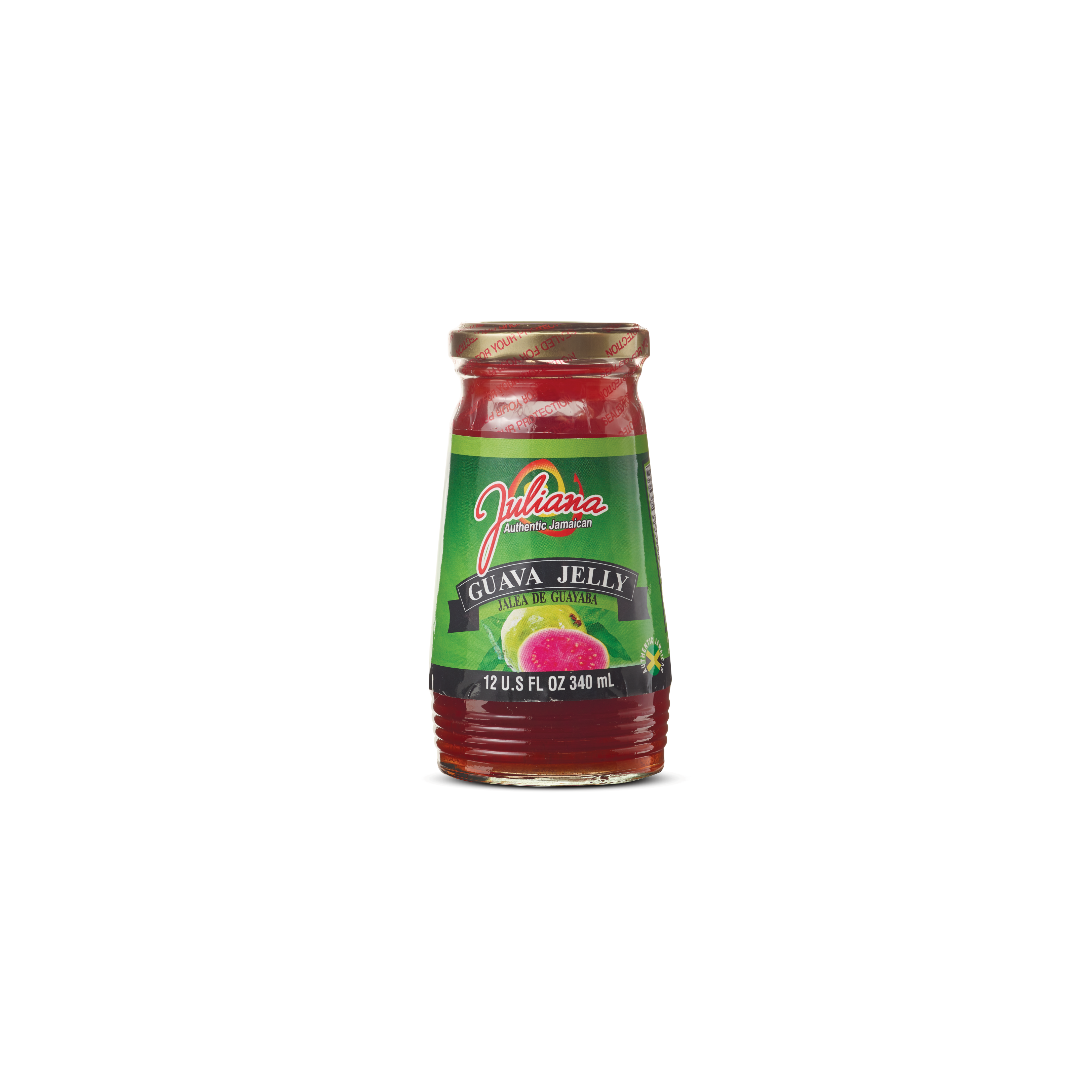 A softer version of the Guava Jam, this jelly is just as tasty, nutritious and beloved as its counterpart. It is also ideal as a topping, pastry filling or accompaniment.
Ingredients:
Guava puree, sugar, water, pectin, citric acid.
Units/Box per Case: 24
Net Weight per product: 12 ozs.
Case Gross Weight: 29 lbs.
Categories
Ingredients
Snacks & Confectionery