Juliana Authentic Jamaican Hell Hot Pepper Sauce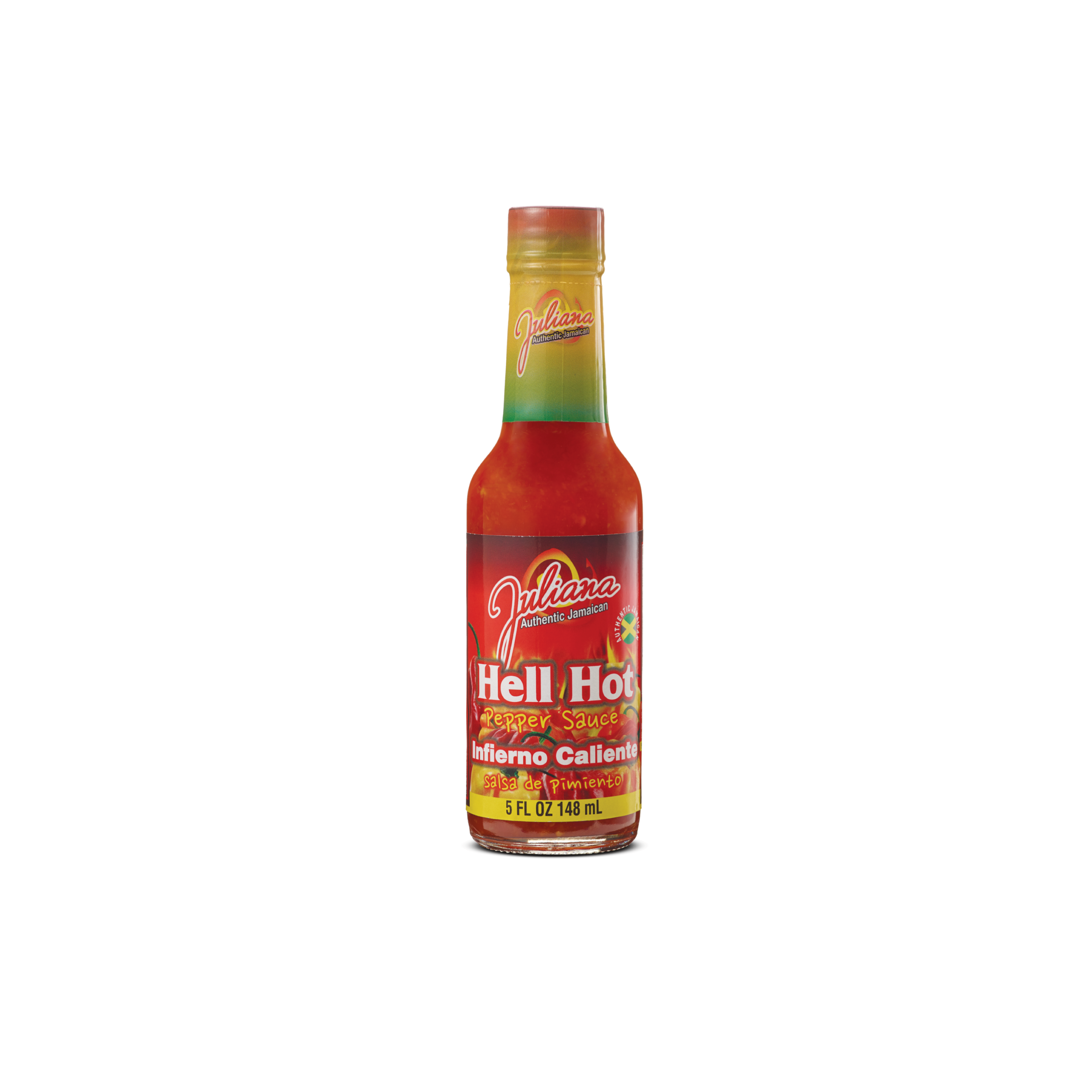 This Hell Hot Pepper Sauce is really hot. The flavour base of this tasty, fiery concoction is West Indian Red peppers enhanced with garlic, onion and acetic acid. Hell Hot pepper sauce adds that needed kick to soups, meats, fish and your favourite meals.
Ingredients:
Red peppers, garlic, onion, spices, sugar, acetic acid, stabilizers
Units/Box per Case: 24
Net Weight per product: 5 ozs.
Case Gross Weight: 17 lbs.