Juliana Authentic Jamaican Honey Ginger Sauce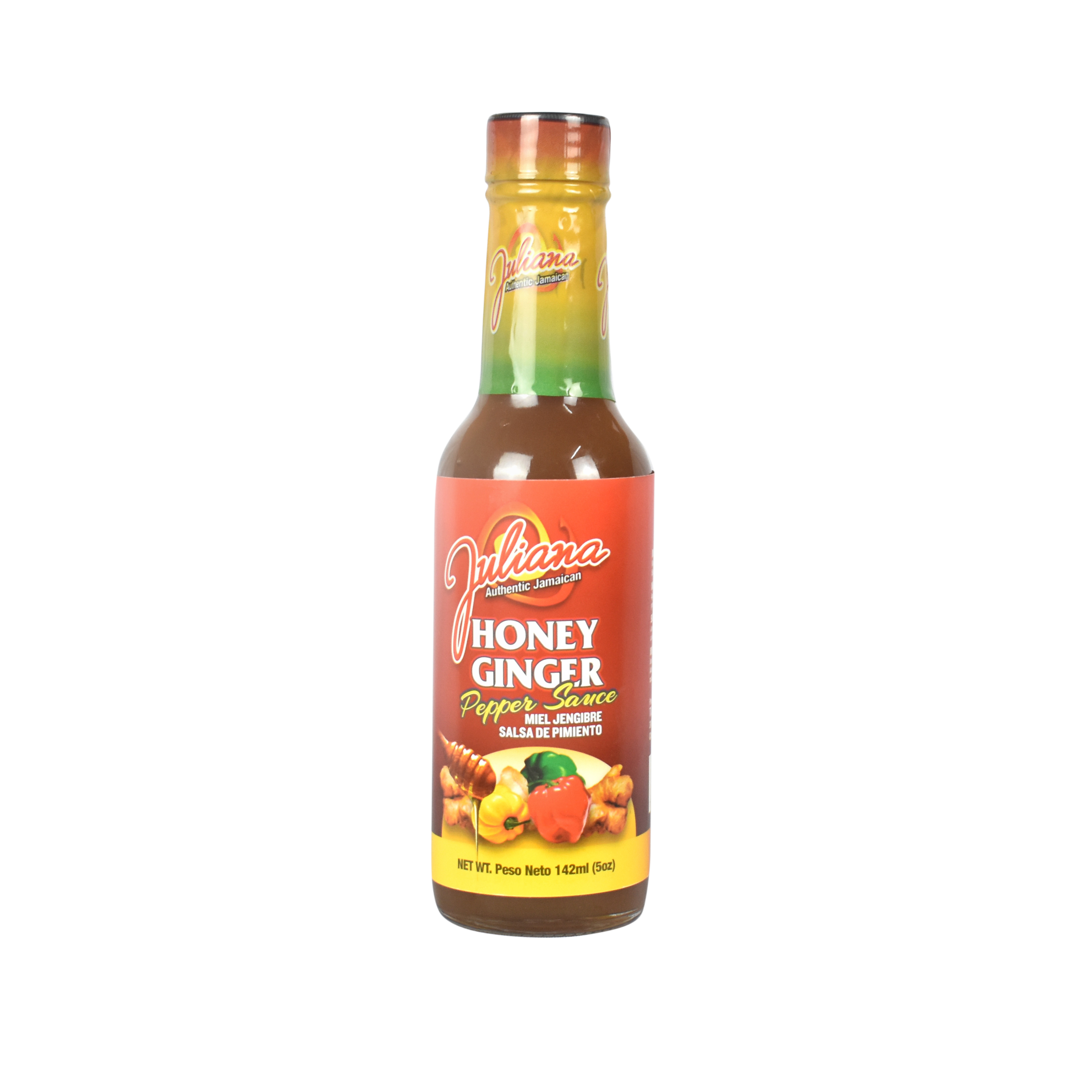 Honey Ginger Sauce
is a very sweet and spicy pepper sauce which adds a unique blend of heat and spice to any dish. It can be used to garnish all types of meats or topping for salads, cheese, crackers, etc.
Ingredients
Honey, ginger, pepper, fruit puree, spices and water.
Units / Box per case: 24
Net weight per product: 5 ozs.
Case Gross Weight: 17 lbs.