Juliana Authentic Jamaican Hot Curry Pepper Sauce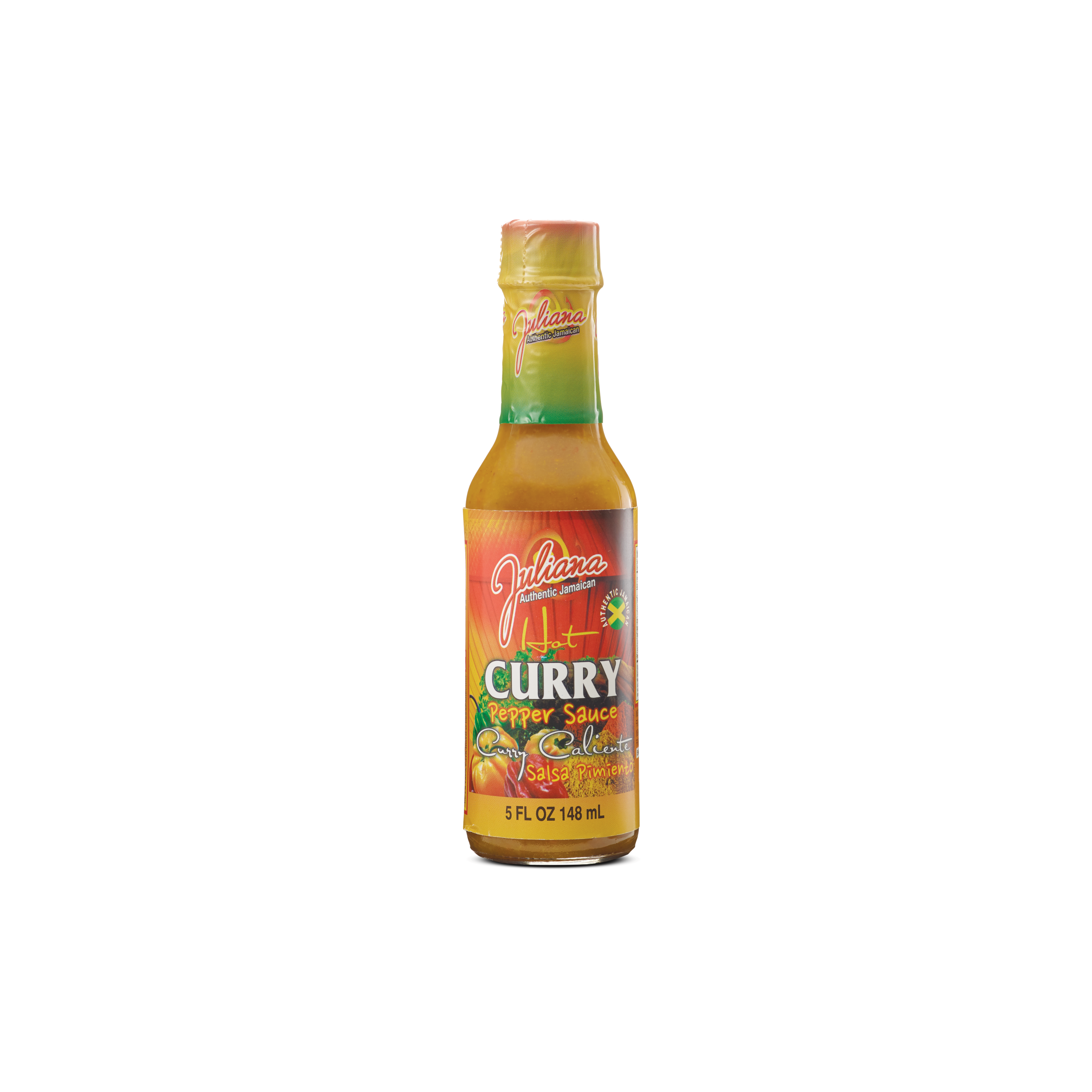 Hot Curry Pepper Sauce is made from a blend of hot peppers and curry spices. This hot sauce is a convenient addition to curry dishes for supplementary flavour and heat. It is also an ideal sauce for persons who want a curry flavour to dishes such as fried chicken, vegetables, stir fry or steamed fish, tofu, veggie chunks, etc.
Ingredients:
Hot peppers, fruit puree, spices, curry powder, acetic acid, stabilizers.
Units/Box per case: 24
Net Weight per products: 5 ozs.
Case Gross Weight: 17 lbs.