Juliana Authentic Jamaican Hot Scotch Bonnet Pepper Sauce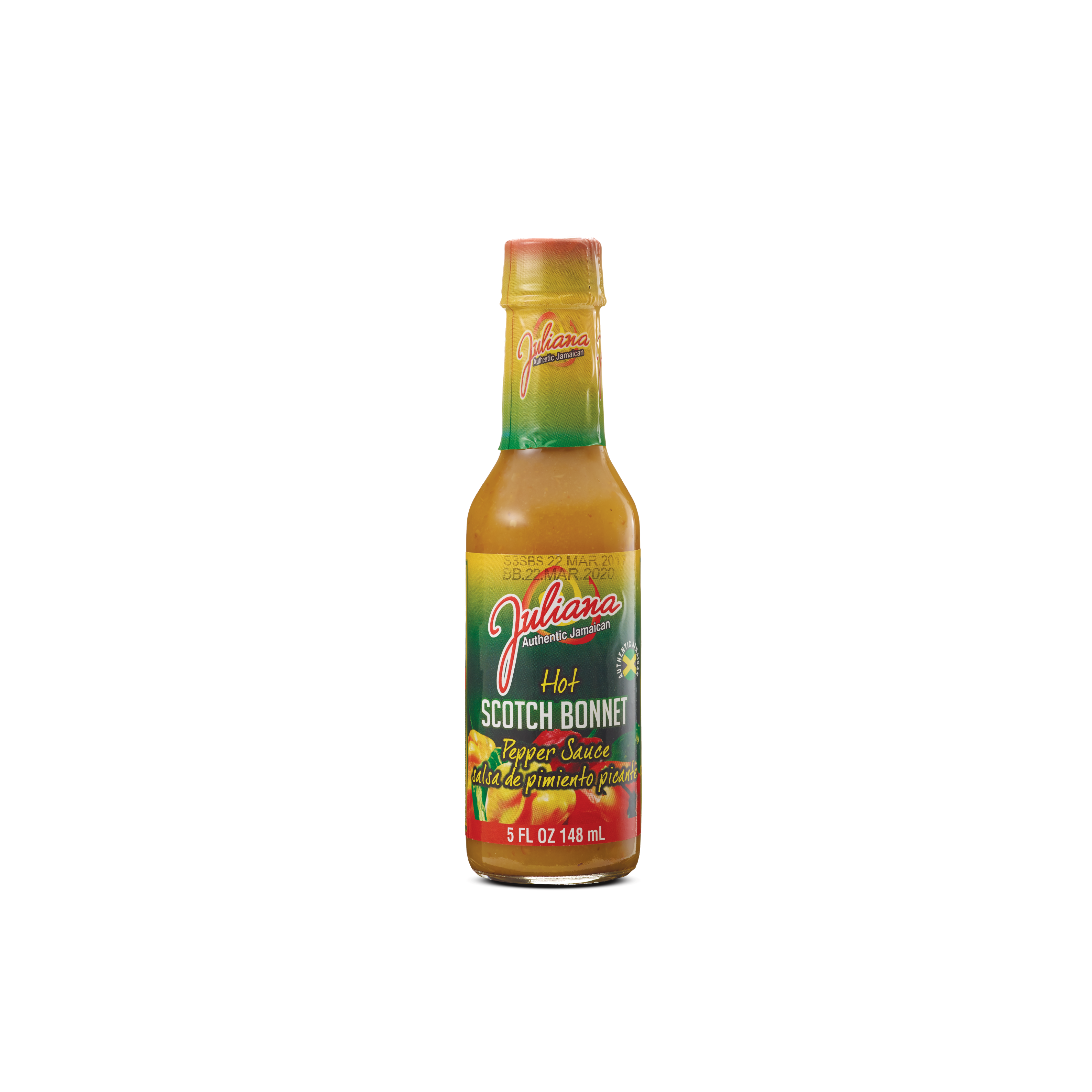 Scotch bonnet peppers are known as the world's hottest chilli, and they are a Jamaican speciality. In our Scotch Bonnet Pepper Sauce, we have bottled the goodness of these peppers for your enjoyment. This tasty sauce can be used as a condiment or flavour enhancer to your favourite recipe. Use with caution - this sauce is very hot!
Ingredients:
Scotch bonnet peppers, fruit puree, spices, acetic acid, stabilizers.
Unit/Box per Case: 24
Net Weight per product: 5 ozs.
Case Gross Weight: 17 lbs.