Juliana Authentic Jamaican Jerk Marinade Sauce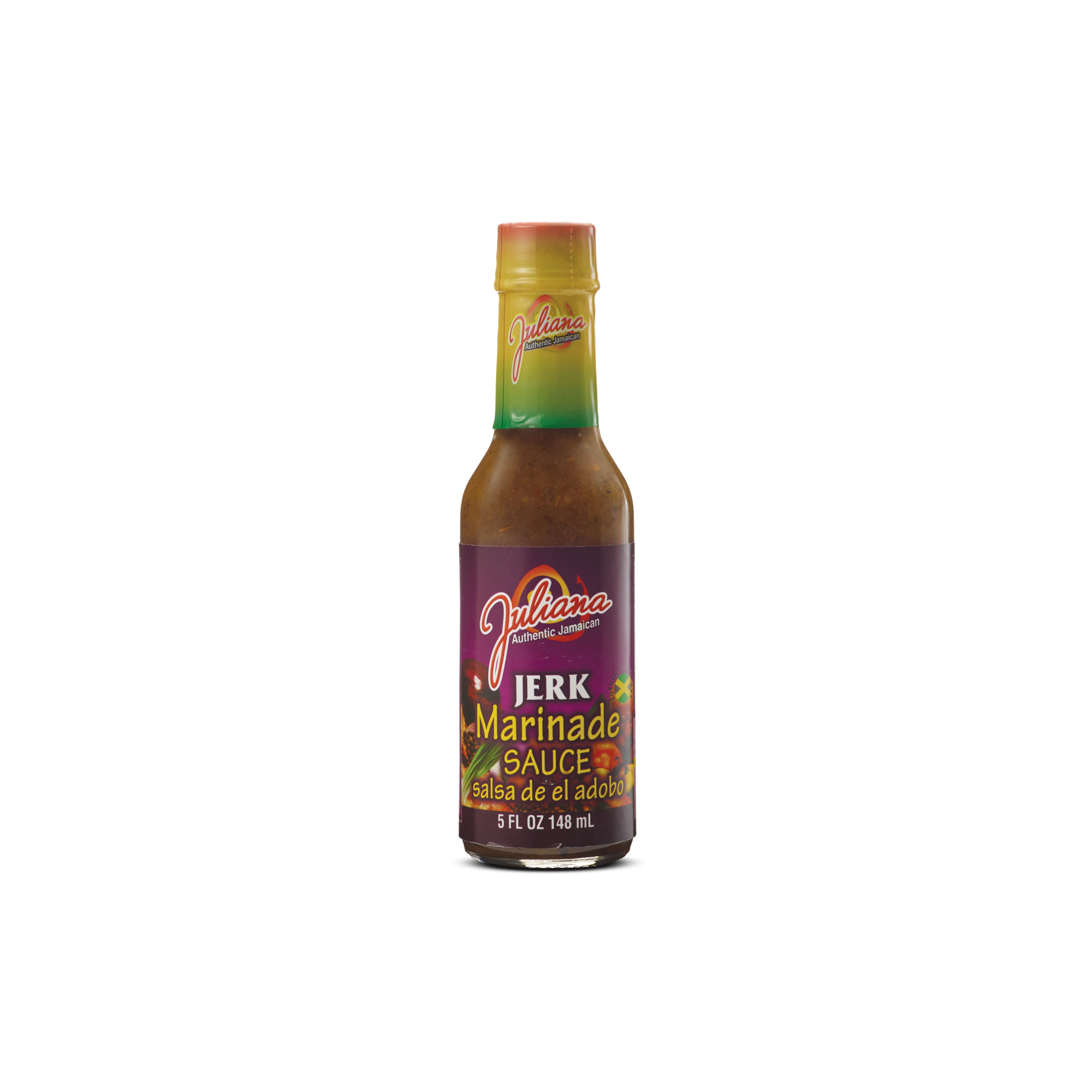 Jerk Marinade Sauce is a tangy, sweet and spicy blend is perfect as a finishing sauce for fish and other seafood, but is just as ideal for other savoury meals as either a marinade or condiment.
Ingredients:
Water, scallion, fruit puree, peppers, oil, sugar, potassium sorbate, acetic acid.
Units/Box per Case: 24
Net Weight per product: 5 ozs.
Case Gross Weight: 17 lbs.