Juliana Authentic Jamaican Jerk Seasoning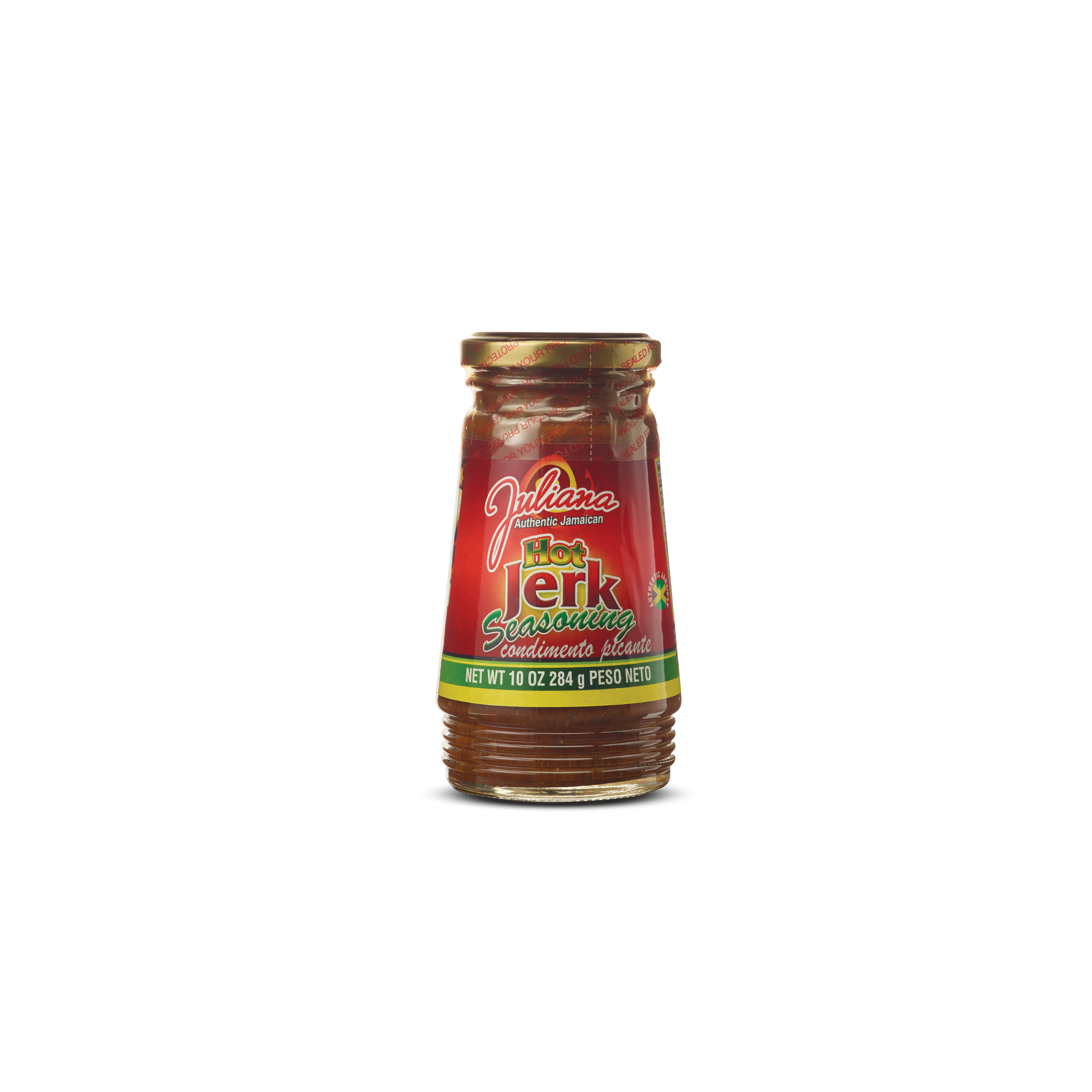 Jerk Seasoning
is an original Jamaican seasoning believed to have been invented by the maroons. The base of the jerk is an intricate blend of pimento and peppers, along with other herbs and spices, combined with a symphony of flavours to make magic on any meat, poultry or seafood. There are two varieties of our
Jerk Seasonings:
Hot - for the adventurous and lovers of spice
Mild - for those who want the jerk flavour without the heat
Ingredients:
Scallion, hot pepper, pimento, thyme, spice, salt, acetic acid, potassium sorbate (as preservatives).
Unit/Box per Case: 24
Net Weight per product: 10 0zs.
Case Gross Weight: 25 lbs.