Juliana Authentic Jamaican Mango Chutney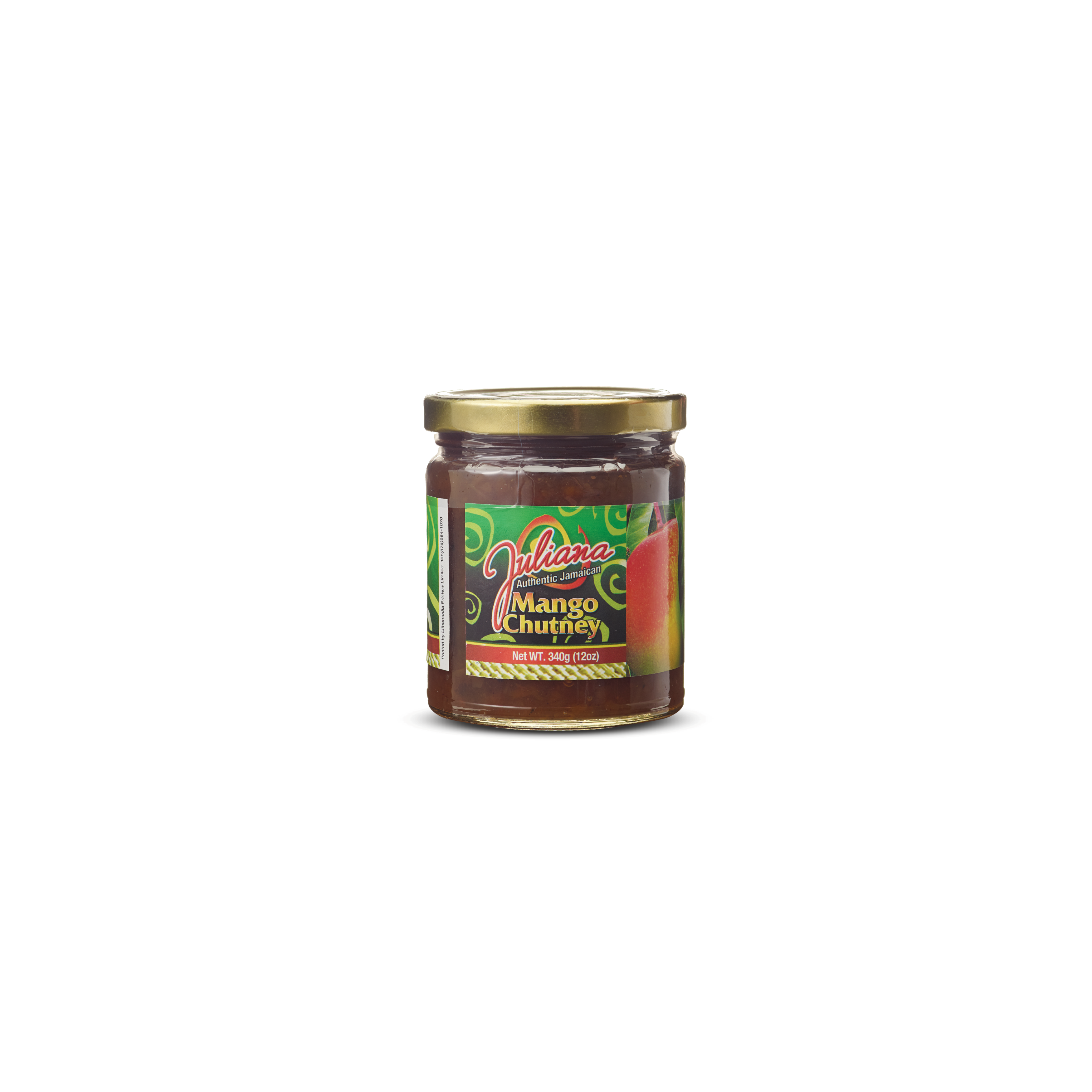 Mango Chutney is a natural condiment made from Jamaican green mangoes, complimented by peppers, spices and raisins. It is perfect as a relish to enhance the flavour of curries and gravies, sandwiches, meats and fish. It is a delicious and versatile cooking ingredient in dips and marinades. Our Mango Chutney is also savoury as salad dressing.
Ingredients:
Green mangoes, peppers, spices, raisins, water
Unit/Box per Case: 12
Net Weight per product: 12 ozs.
Case Gross Weight: 29 lbs.