Juliana Authentic Jamaican Sweet Manguave Pepper Sauce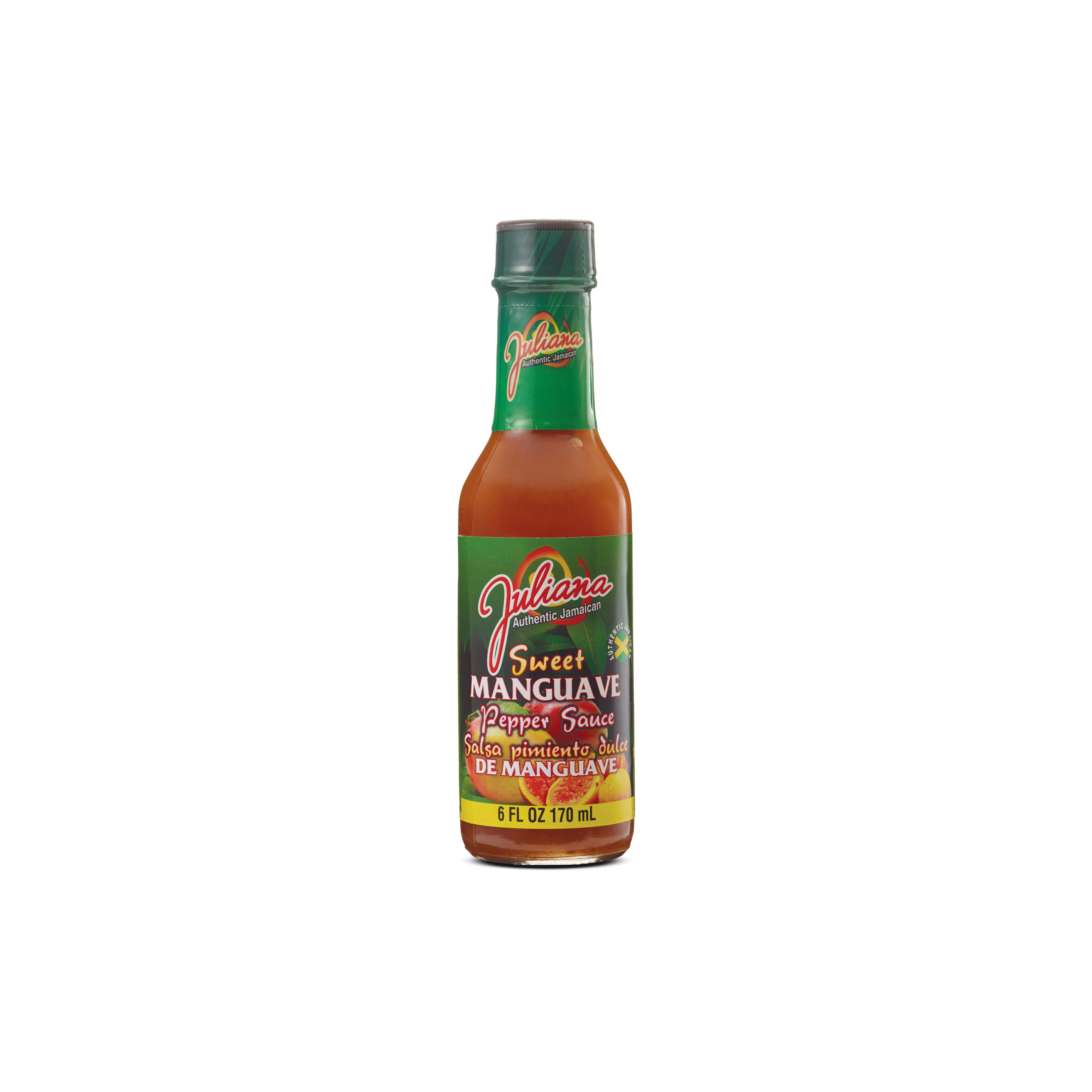 Sweet Manguave Pepper Sauce is an unusual combination of Jamaican mangoes and guavas, fused with exotic herbs and spices. Flavourful as it is tasty and nutritious, this sauce is extremely multitalented! It enhances any dish as a condiment, it is perfect as a cooking sauce for meats, poultry, fish and vegetables and a dressing for eggs, salads and sandwiches. It can be used as topping on cheese, crackers, etc.
Ingredients:
Mango, guava, peppers, spices, sugar, water, acetic acid.
Units/Box per Case: 24
Net Weight per product: 5 ozs.
Case Gross Weight: 17 lbs.