Juliana Authentic Jamaican Sweet Pawsion Pepper Sauce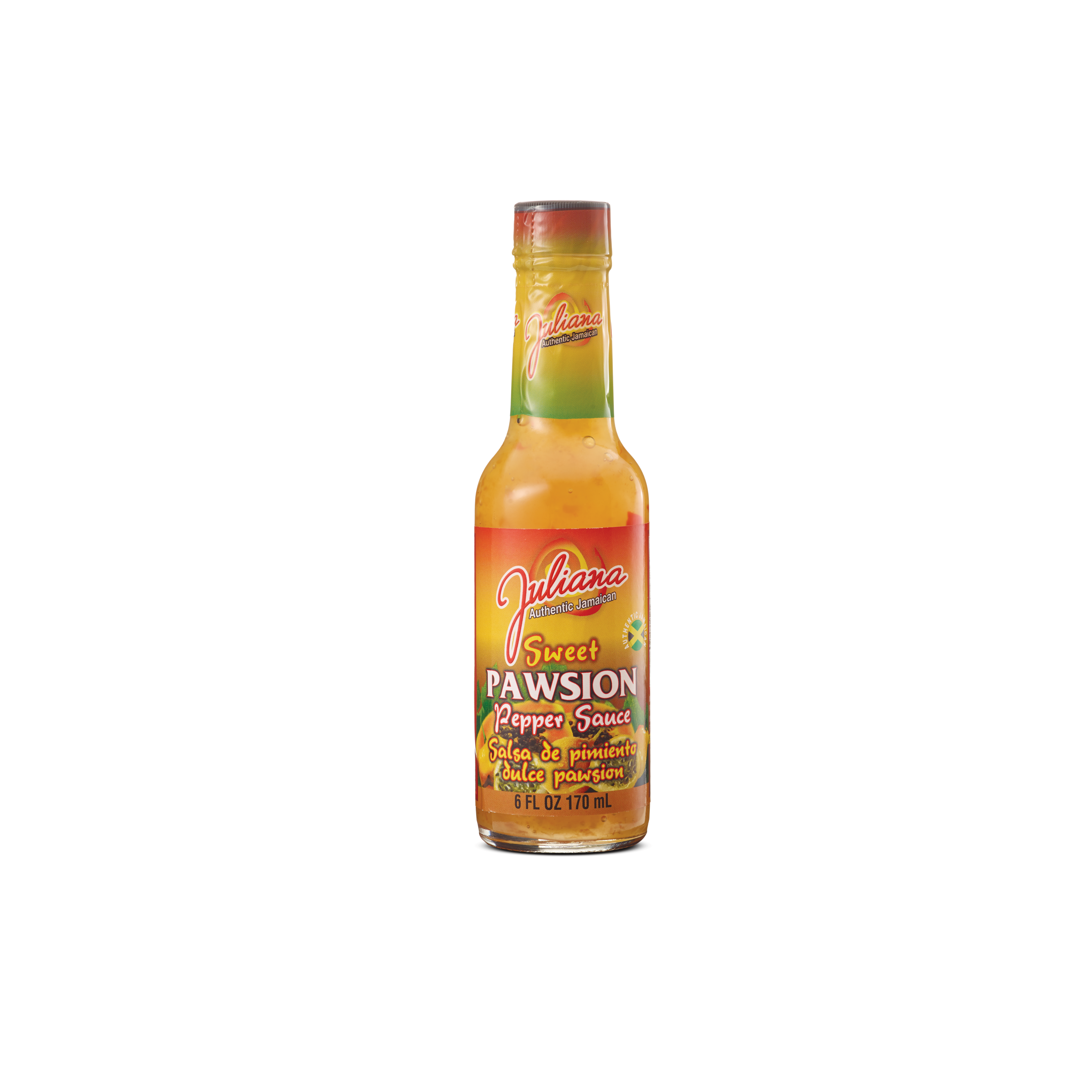 This delightful sauce is a fusion of papaya and passion fruit, hot peppers and unique Jamaican spices. It is a versatile condiment, used to add a tangy, sweet, spicy island flavour to sandwiches, salads and hot dogs! Delicious as a dip alone or combined with cream cheese, cottage cheese or mayonnaise.
Ingredients:
Papaya, passion fruits, peppers, spices, sugar, water, acetic acid.
Units/Box per Case: 24
Net Weight per product: 6 ozs.
Case Gross Weight: 17 lbs.