Juliana Authentic Jamaican Sweet Pineapple Pepper Sauce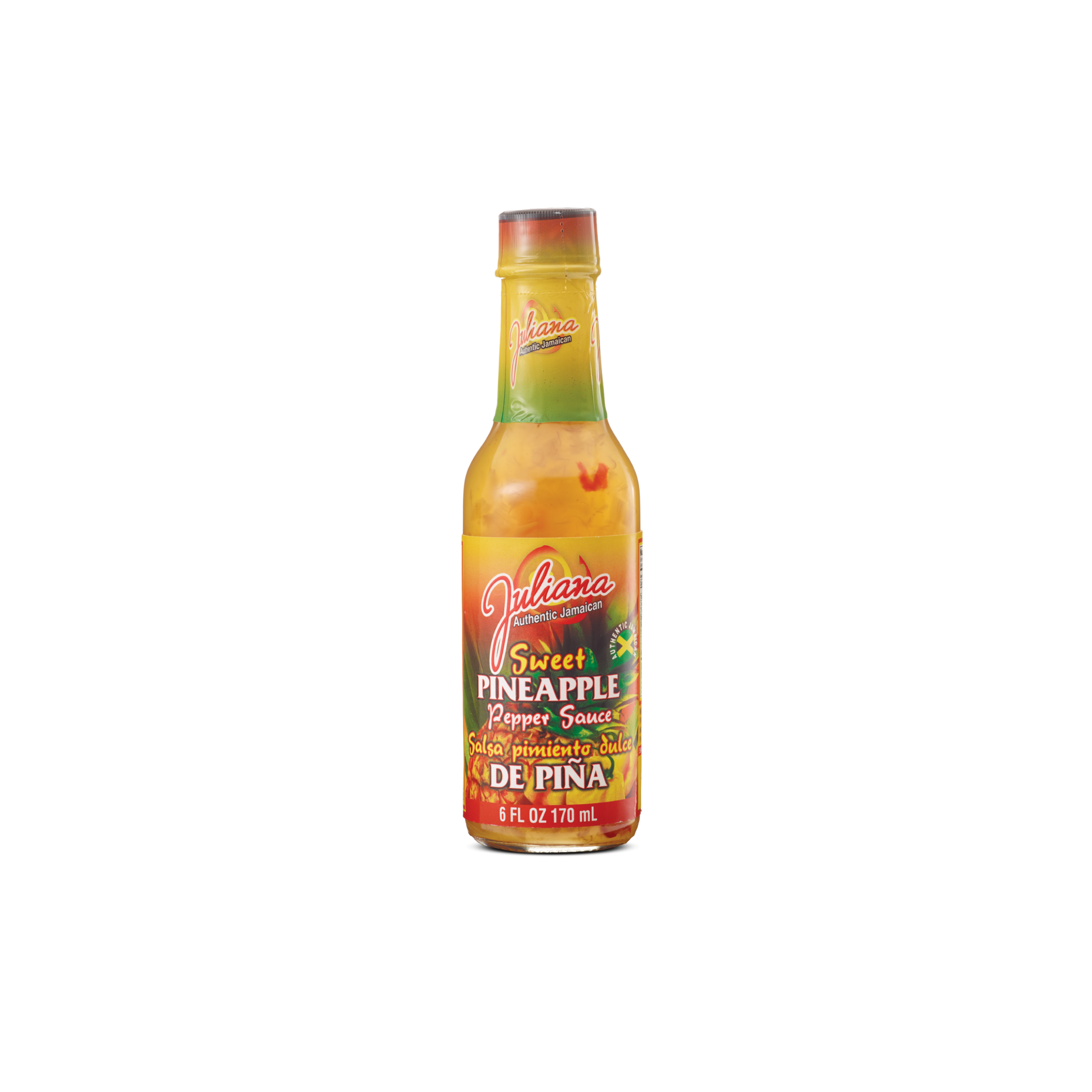 This Sweet Pineapple Pepper Sauce versatile sauce is a delectable fusion of delicious pineapple and flavourful pepper. Is it aromatic, tangy, sweet and spicy, giving your taste buds an artistic treat. Sweet Pineapple Pepper sauce is perfect as a table sauce, salad dressings, basting sauce, seasoning, dip or topping on cheese, crackers, etc.
Ingredients:
Pineapple, peppers, spices, sugar, water, acetic acid.
Units/Box per Case: 24
Net Weight per product: 6 ozs.
Case Gross Weight: 17 lbs.