Juliana Authentic Jamaican Wings & Tings Jerk BBQ Dip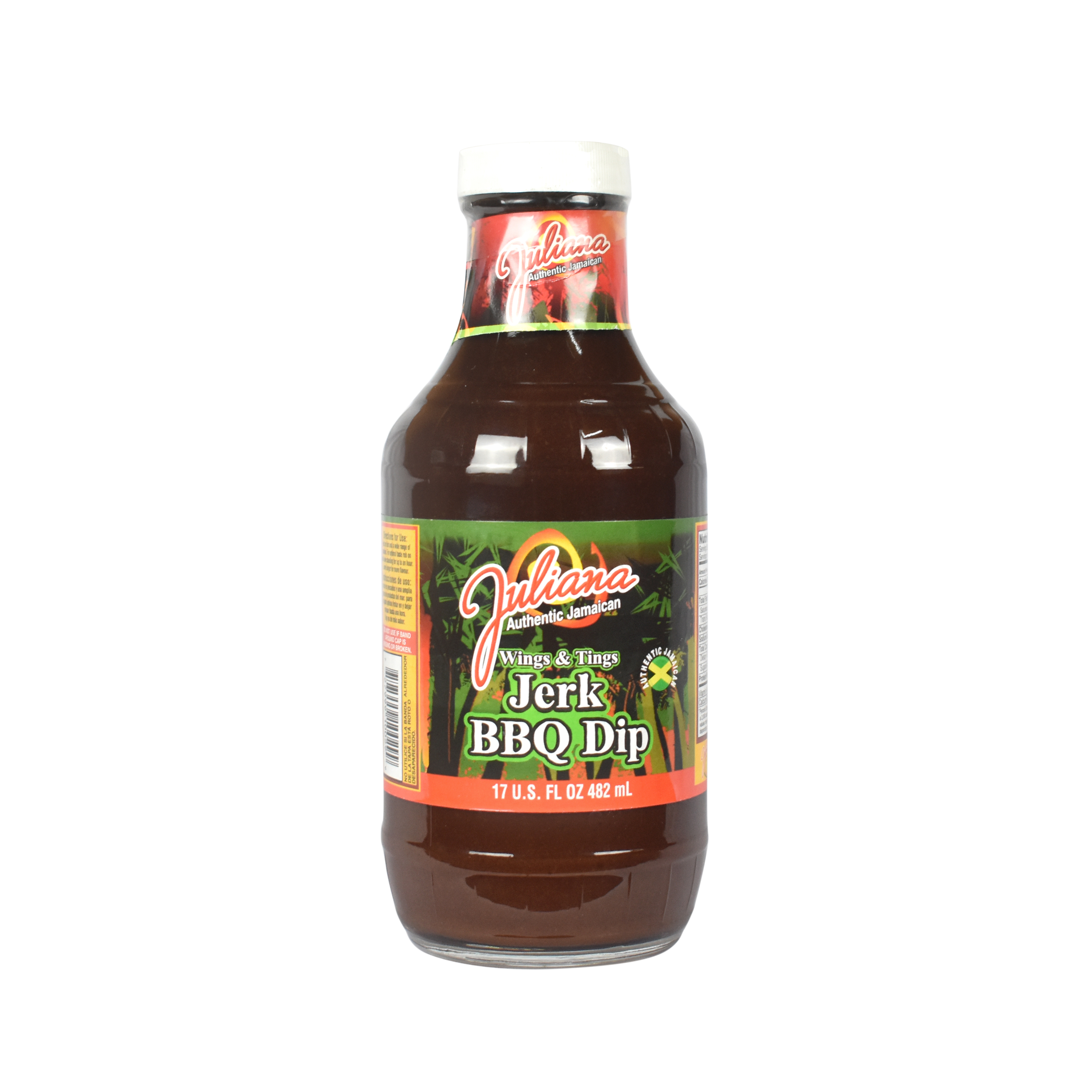 Wings & Tings Jerk BBQ Dip is a very tasty blend of fresh Jamaican fruits, herbs and spices combined to make a rich, savoury sauce. It is the perfect summer companion for grill-offs and BBQs. Use on grilled, roasted or stove top meats, game, chicken, fish and other seafoods.
Ingredients:
Acetic acid, soy sauce, peppers, sugar, spices, salt, stabilizers, smoke oil, 0.1% potassium sorbate. Contains soy and wheat.
Units/Box per Case: 12
Net Weight per product: 17 ozs.
Case Gross Weight: 24 lbs.