Lady Boba Bubble Tea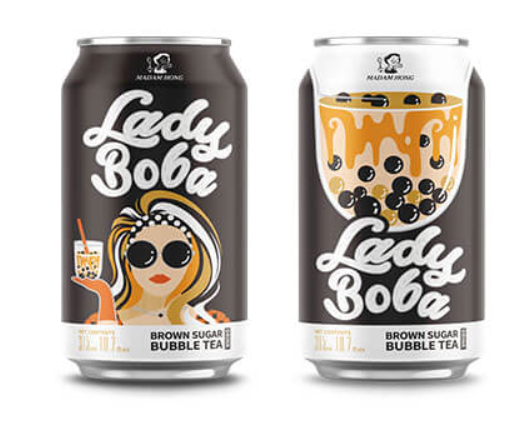 Taiwan's hottest flavour of milk tea, brown sugar milk tea with tapioca balls, is available in convenient canned drink. You can enjoy the pleasure of having a hand-shaken drink from teashop anytime anywhere. The rich and mellow milk tea is accompanied by a brewed brown sugar aroma. The smooth and delicate taste can definitely satisfy the brown sugar lovers. Mixed with chewy tapioca balls, the drink brings out layers of richness. Everybody loves it.
Comes in many flavors to chose from.
Halal
Invented in the 1980s in Taiwan, Bubble Tea is a tea-based beverage whose popularity has spread over to the west over the decades, but who knew in 40 years time it would present itself in a can in this incredible taro flavour and with the surprise element of mini tapioca balls at the bottom (we highly recommend you use a thick straw and to sip carefully)!
There is a common misconception that the tapioca balls give Bubble Tea its name but in fact it gets its name from the foamy bubble layer which forms on top when you shake the tea, either way this drink is the perfect pick-me-up, or a great way to treat yourself after a hard day's work.