LUXURY VEGAN WAFFLE MIX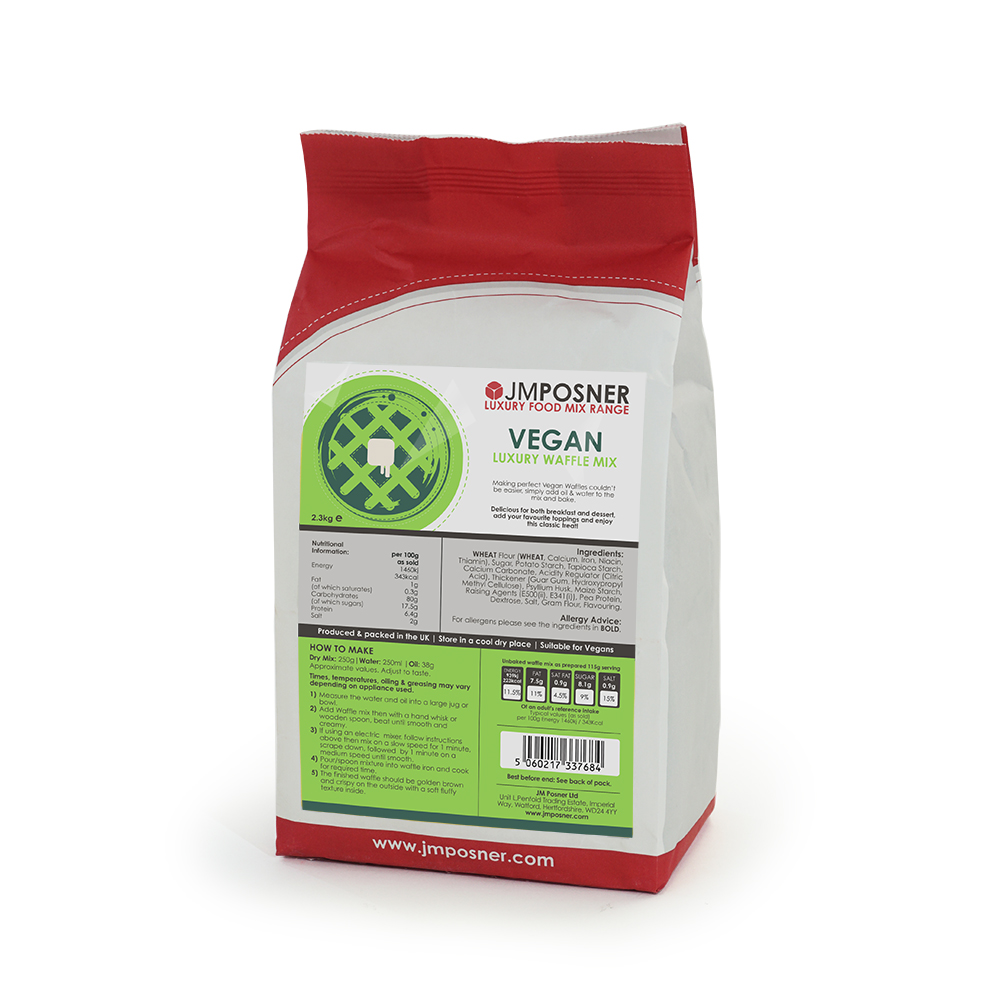 Following an enormous surge in popularity we are pleased to announce our latest Waffle Mix – Vegan. Packed full of flavour this mix is perfect for those who want to follow a vegan lifestyle but not compromise the great taste of a waffle. This mix tastes great with both sweet and savoury toppings so get creative!
Making perfect Vegan Waffles couldn't be easier, simply add oil & water to the mix and bake delicious for both breakfast and dessert, add your favourite toppings and enjoy this classic treat!
Categories
Bakery
Snacks & Confectionery