Make Your Own Clootie Dumpling Kits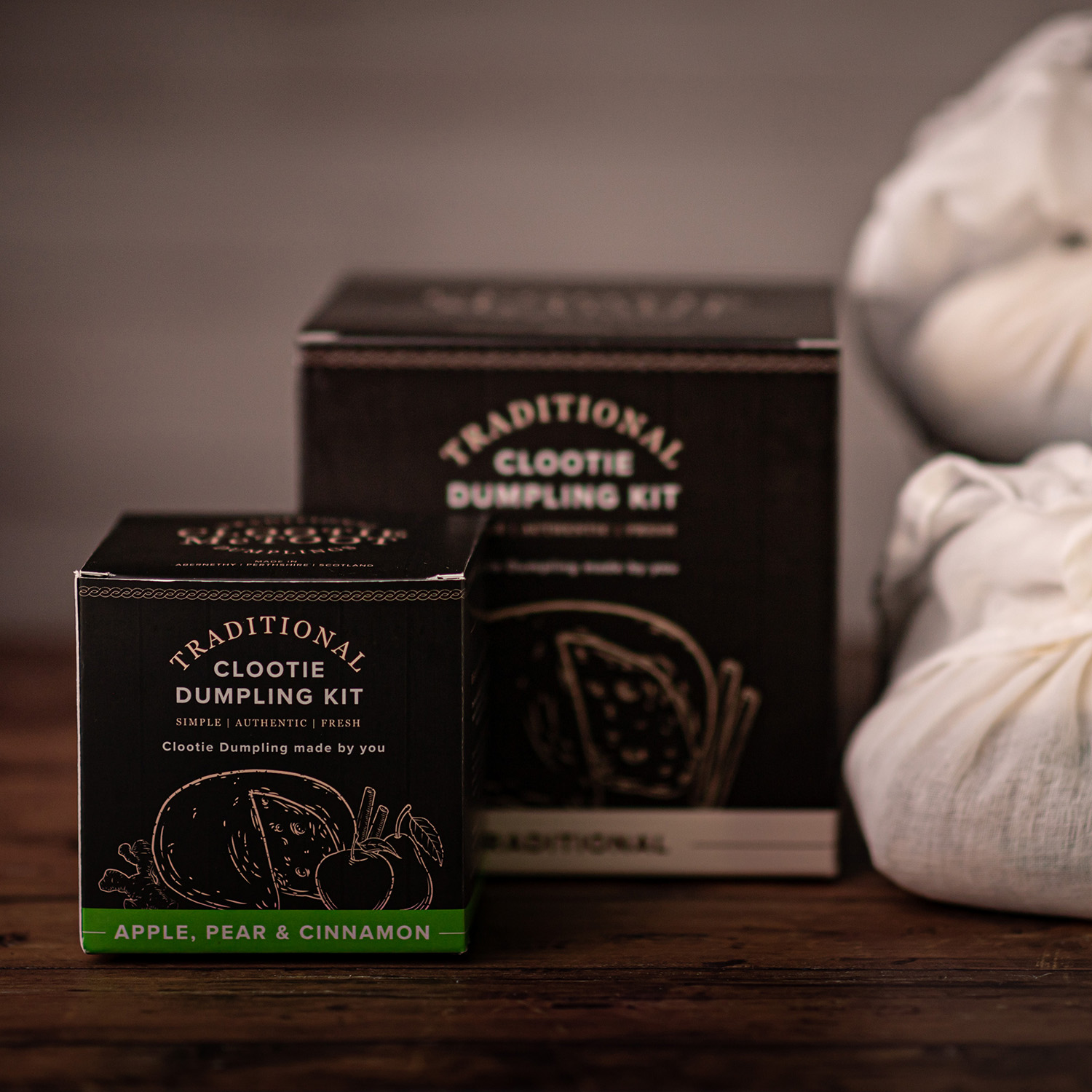 A simple and fun introduction to the art of Clootie Dumpling making. With our Make Your Own Clootie Dumpling Kits, you will be taken on a step by step journey as you create your own Traditional Clootie Dumpling, bringing the wonderful flavours and aromas into your own home.
Our kits come is a variety of flavours and sizes and include all the dried ingredients, muslin cloth, string and detailed instructions, including a few serving suggestions for your finished Clootie Dumpling.
An excellent gift for family and friends, or maybe just a little treat for yourself.