Malt O Meal - Welcome to Breakfast with Marshmallow Mateys & Cookies n' Cream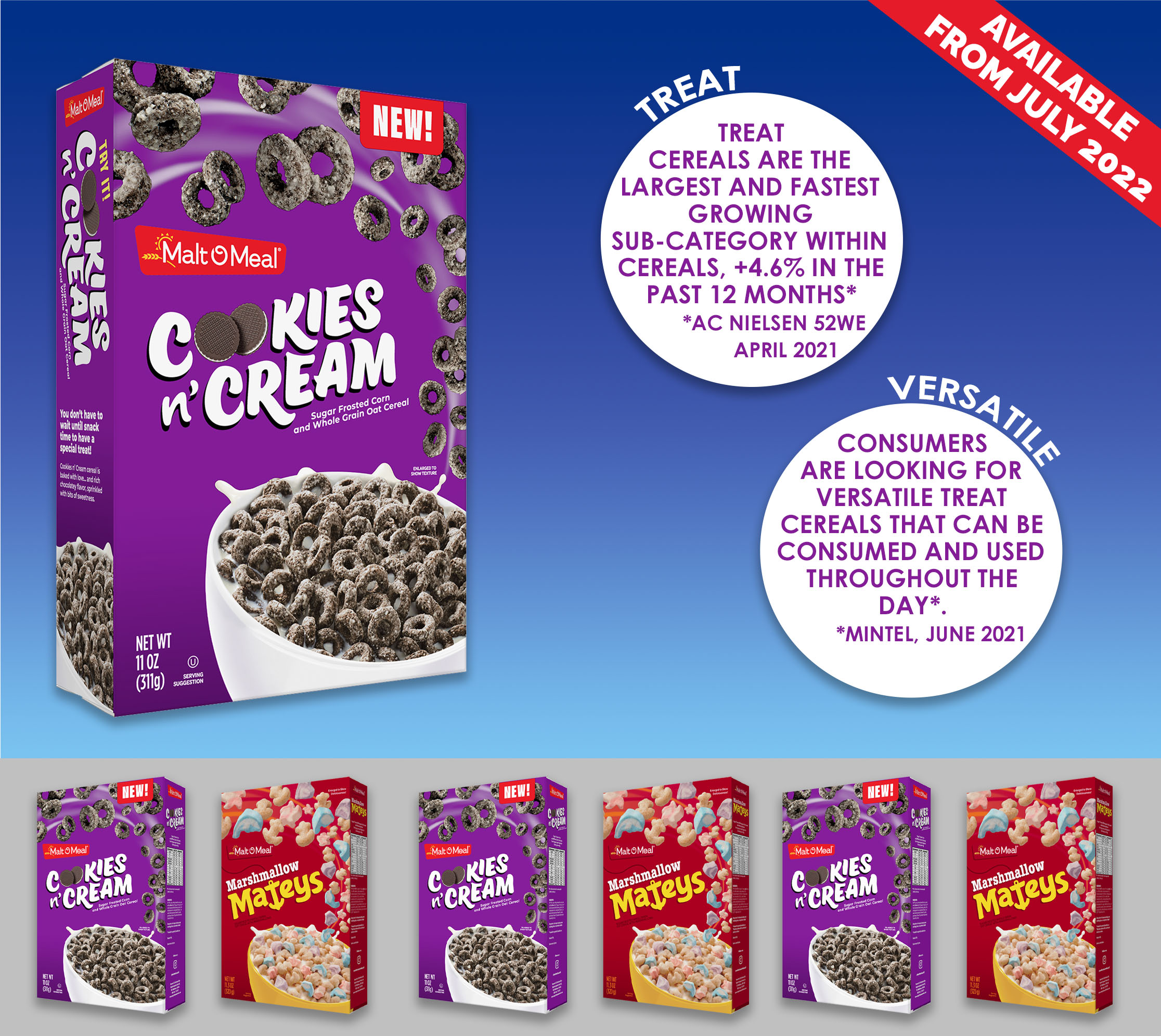 Founded in 1919 Malt O Meal (MOM) is home to some of Americas' favourite cereal brands. MOM is part of the Post Consumer Brands company, which is the third largest US cereal producer making over 110 million bags of cereal in the US last year!
Ideal for shoppers looking for fun, indulgent and iconic cereals.
This year we are launching Cookies n' Cream alongside the fully established and well-loved Marshmallow Mateys. Cookies n' Cream is a corn and whole grain oat cereal with a chocolatey flavour with creamy sweetness.
Categories
Prepared Food
Snacks & Confectionery