Mango, Passionfruit + Turmeric Organic Sparkling Water Kefir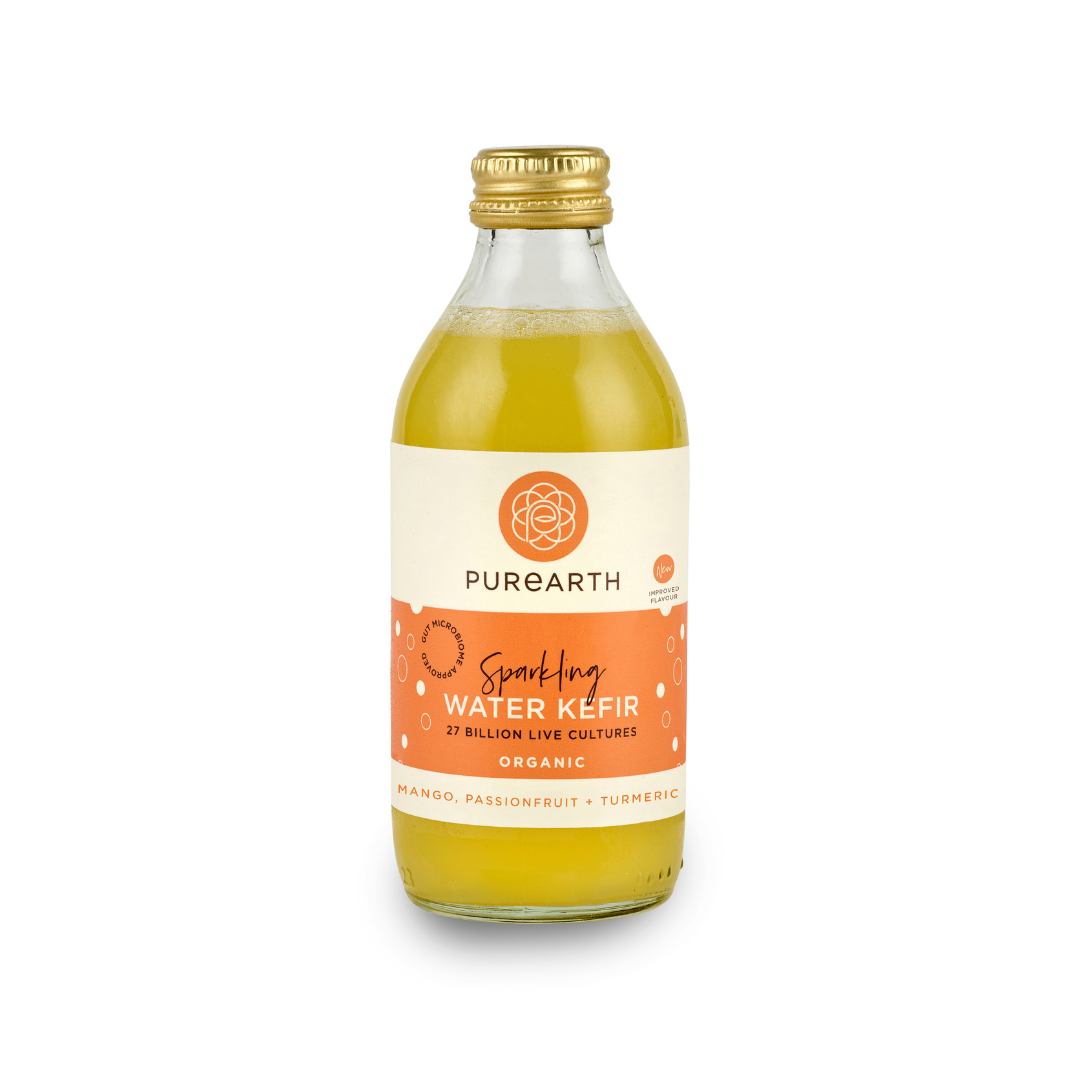 REPAIR + FEEL GOOD – NEW IMPROVED FLAVOUR
Refresh and nourish your gut microbiome with over 27 billion live cultures per bottle, plus vitamins and minerals to support healthy digestion, boost immunity and increase focus + concentration.
This exotic sparkling water kefir is made by fermented kefir grains, infused with mango, passionfruit and turmeric, nourishing your gut to support immunity, mental well-being, and overall health – naturally sweet and perfect for first timers!
The UK's FIRST dairy-free water kefir, packed full of probiotics.
100% organic, plant-based & vegan
Sustainable glass bottles. We do not use plastic!
The perfect fizzy substitute to sip on, or as part of a sophisticated mocktail
Mango and Passionfruit are high in Vitamin C and filled with antioxidants; paired with the turmeric's anti-inflammatory properties this Water Kefir will aid your body, helping it to repair and restore.
All our kefirs include vitamin B2 which contributes to the normal metabolism of iron + B12 that supports the normal function of the immune system and reduction of fatigue.
Key benefits
5 strains of live cultures
Vegan + dairy-free
Low sugar + low calorie
High in Vit B2 + B12