Mike and Ike - Express your fruit flavour TM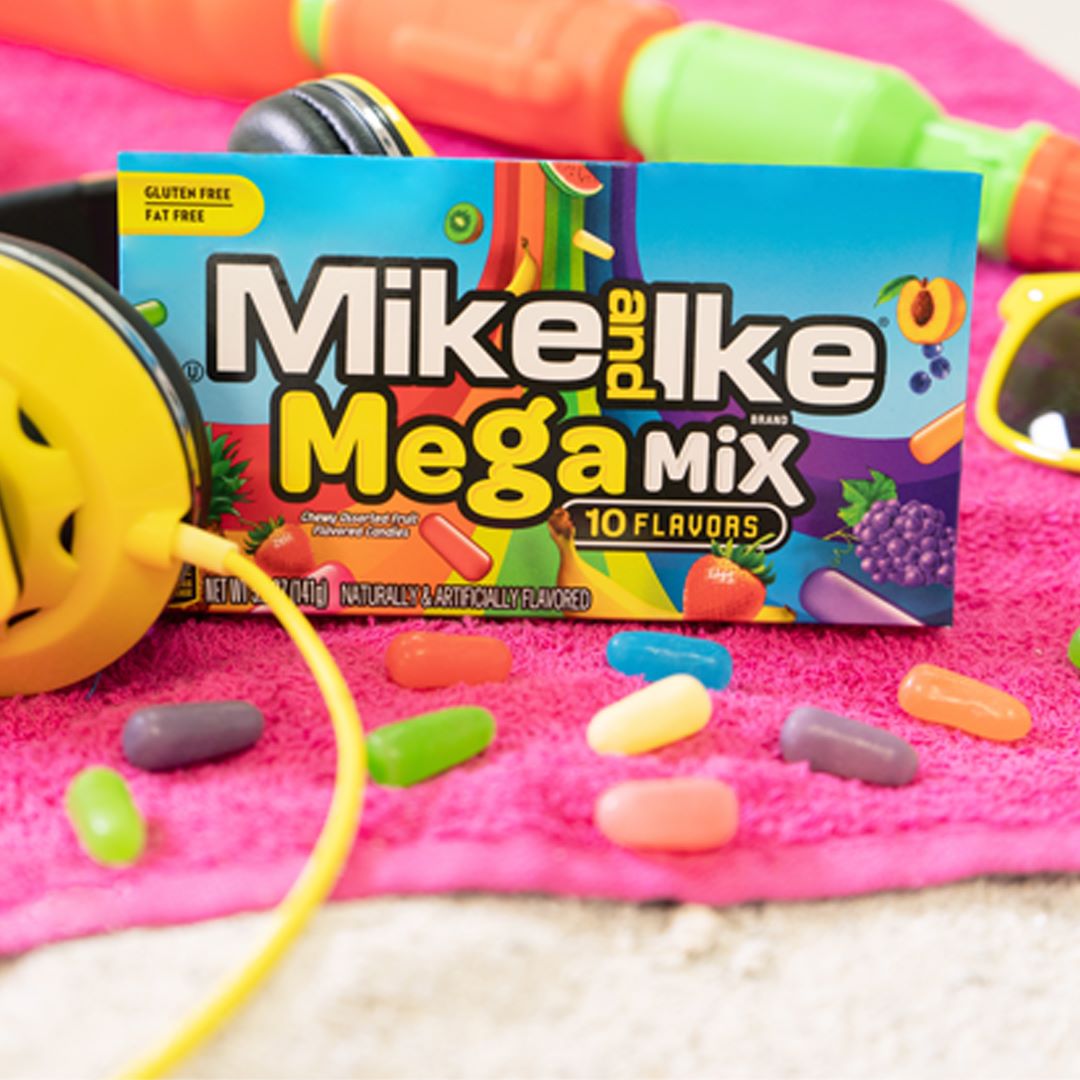 Mike and Ike is an iconic brand in the US and the #1 Theatre Box Brand; their jelly sweets offer an assortment of delicious, mouth-watering, chewy bites of fruity or sour flavours.
With an intense burst of delightful fruitiness or an unexpected sour zing in every chewy piece, all products are certified Kosher and Gluten-Free and are made by Just Born, a family-owned candy manufacturer that has been in business since 1923.
Shoppers will love to experience the sweet taste of fruity chewy candy with MIKE AND IKE® Original Fruits, bursting with five fun flavours, including: Cherry, Lemon, Lime, Orange, and Strawberry. It's fruity, it's chewy, it's FRUCHEWY!™ Or try our other assorted varieties of MIKE AND IKE® including TROPICAL TYPHOON®, BERRY BLAST®, and Mega Mix!