Monovarieties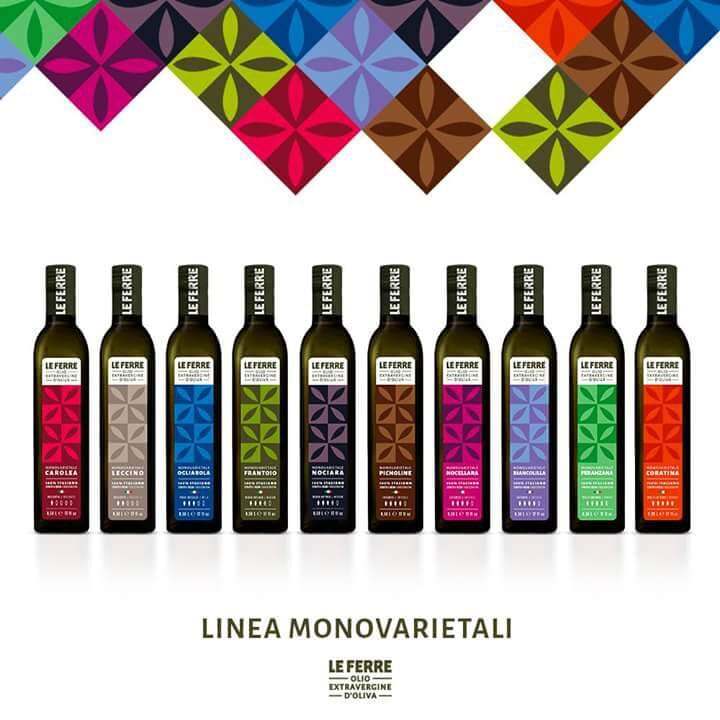 In nature there are many varieties of olives with different fragrances and flavours.
Producing different extra virgin oils, each with the single olive variety, as for the LE FERRE MONOVARIETIES, means to exalt the best national olive oil heritage.
And to offer, from the plant to the table, many opportunities of taste!
LE FERRE produces 10 varieties of Monocultivar:
- CAROLEA
- LECCINO
- OGLIAROLA
- FRANTOIO
- NOCIARA
- BIANCOLILLA
- NOCELLARA
- PICHOLINE
- PERANZANA
- CORATINA