OEL Zoe 500 ml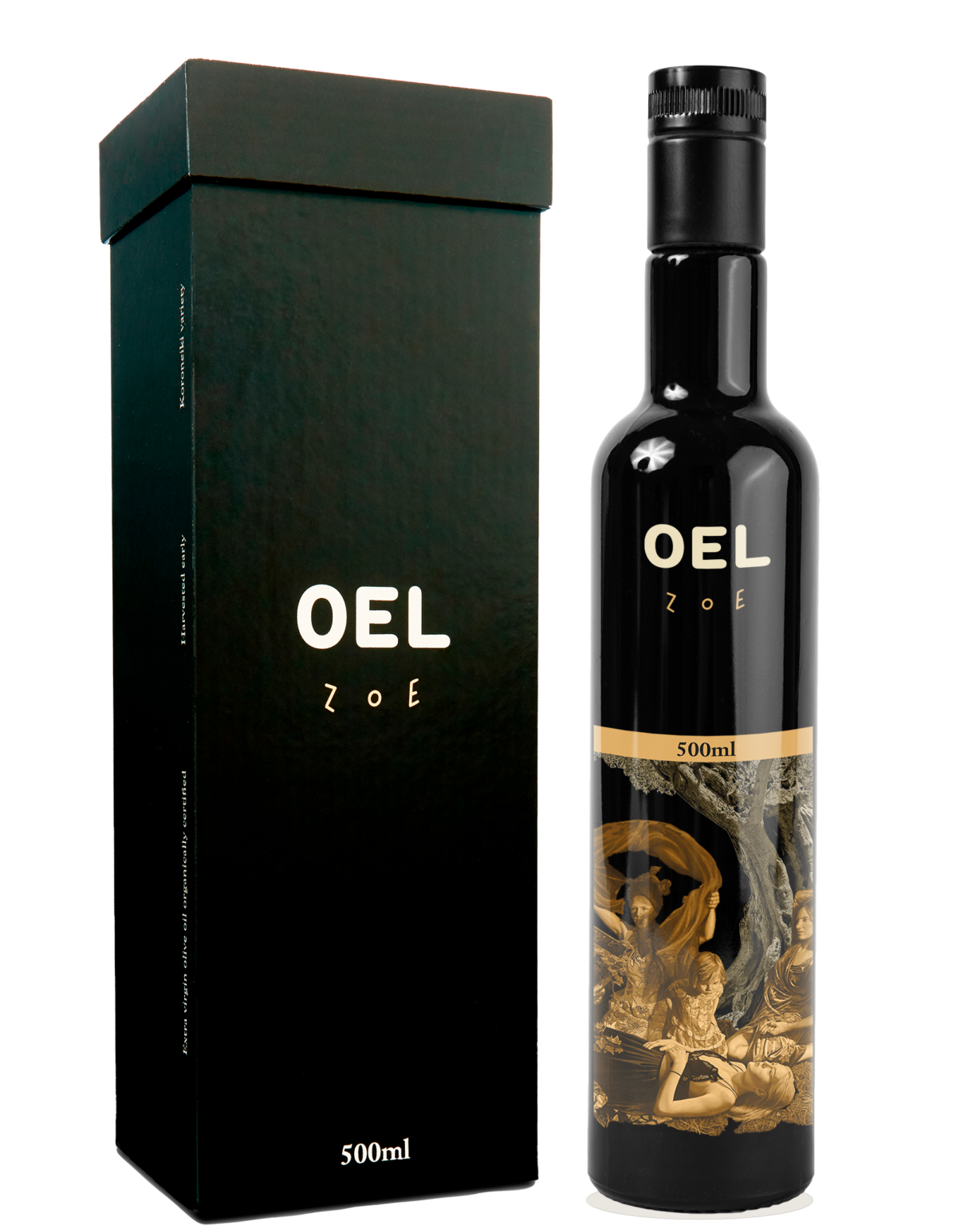 OEL Zoe uses Koroneiki olives harvested exclusively from trees that are more than 500 years old. And these olives are harvested before the start of the Messenia region's usual harvest period (beginning of November to the end of February). This is a major difference between OEL Zoe and OEL. An early harvest always means putting quality before quantity. Older trees only develop a few f lower heads, which means they put all their strength into developing their blossoms and fruit. This unparalleled feat of strength is ref lected in the particularly intense f lavor of the resulting olive oil.
OEL Zoe brings together tradition and modernity, agriculture and art, simplicity and complexity, and, last but not least, father and son. The product allows the crossing of thematic paths that may otherwise have run parallel to one another forever. The focus of the painting Decameron by Dimitrios Tzamouranis, which is on the label of OEL Zoe, is his youngest daughter Zoe (Gr. "life").
The picture got its title in reference to Bocaccio's Il Decamerone, the famous collection of novellas from the 14th century. This painting celebrates the abundance and richness of life surrounded by nature.