Original Beef Biltong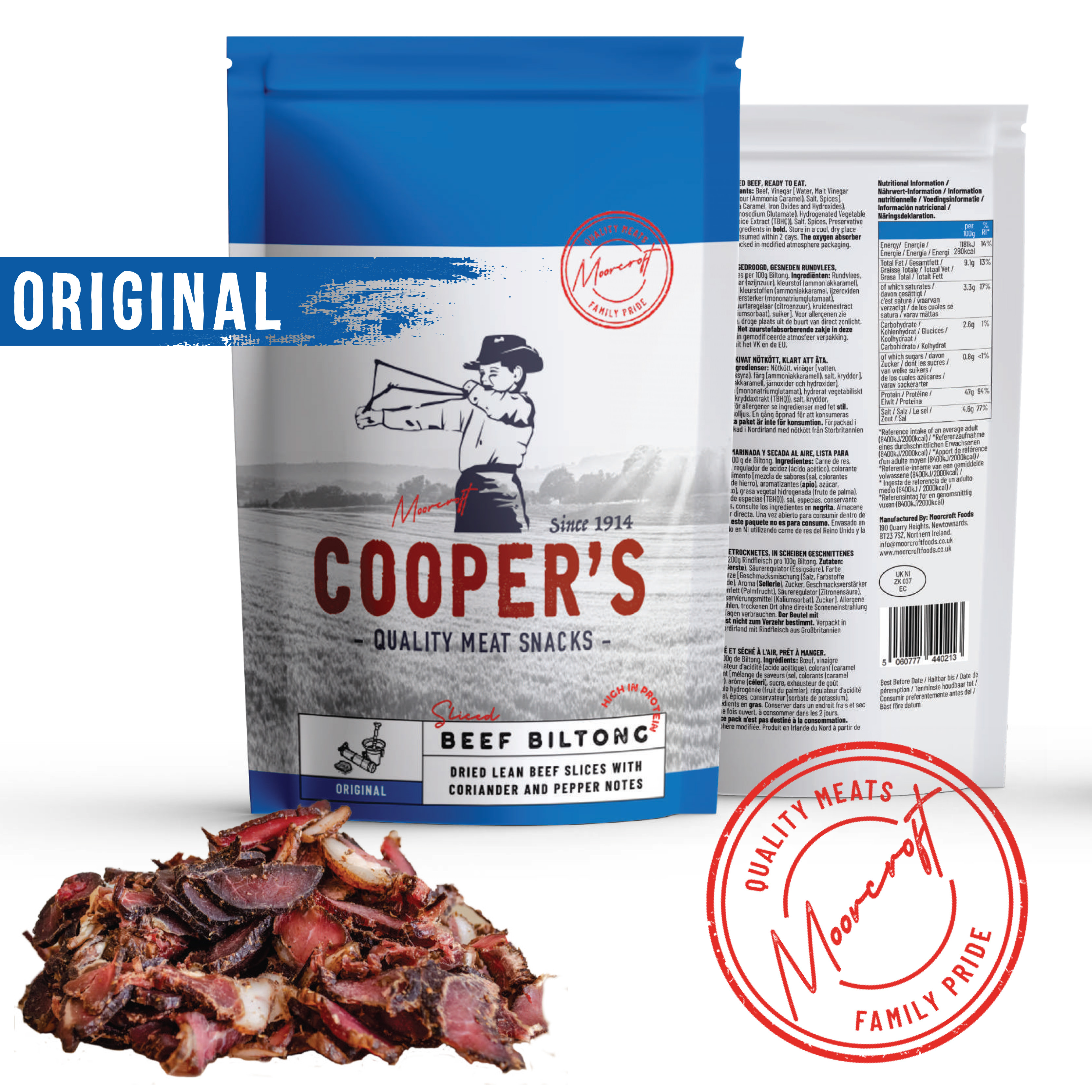 Biltong is a traditional air-dried South African meat snack made and approved in the UK.
We use the finest quality beef from farmers using natural and traditional farming methods and all our meat has received the AAA UK Stamp of approval.
Strips of meat are prepared and spiced with our unique blend of seasoning. The meat is then marinated using a highly efficient, modern and effective processes ensuring the consistent absorption of our secret flavours. Once the meat strips are hung to dry in custom designed drying rooms using state-of-the-art, energy-efficient drying equipment the magic begins to happen.
A week later, the biltong product is ready for our customers. It is then sliced, securely packaged and ready to be enjoyed by the whole family!
Cooper's Biltong is the perfect healthy mid-day snack to add to your diet, ideal for athlete's in training and parents looking for a healthy snack alternative to add to their children's lunch boxes.
Categories
Meat & Seafood
Snacks & Confectionery