PDO Parmigiano Reggiano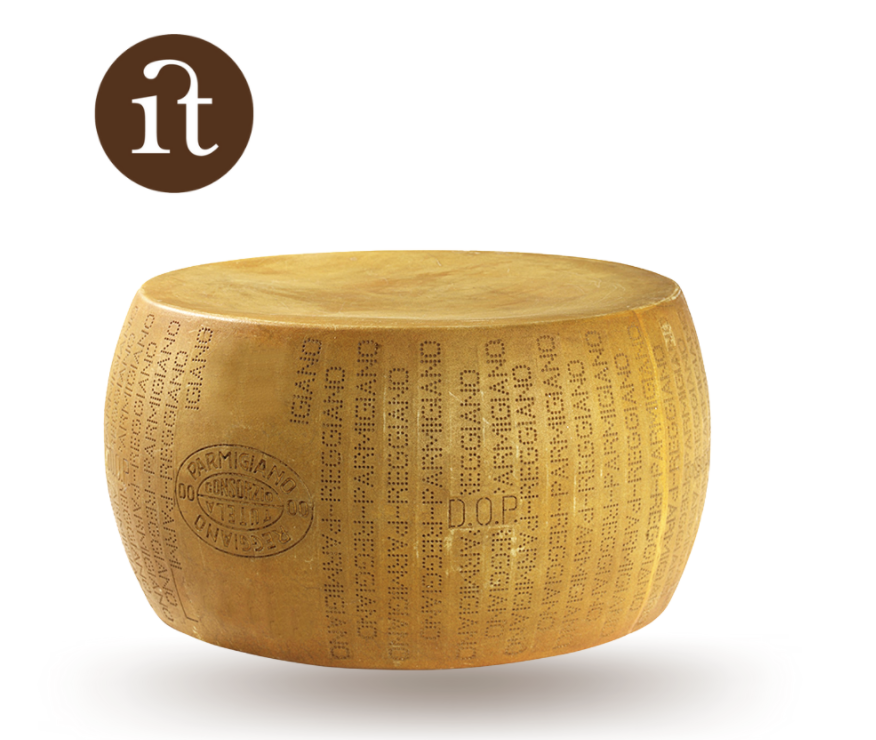 Parmigiano Reggiano is a hard PDO cheese, produced with raw cow's milk, partially skimmed by surfacing, without the addition of additives.
The production area includes the provinces of Reggio Emilia, Modena, Parma and Bologna to the left of the Reno river and Mantua to the right of the Po.
A wheel of Parmigiano Reggiano cheese must necessarily have a variable weight between 30 kg and over 40 kg, even if on average it is around 40 kg. To produce a wheel of Parmigiano-Reggiano you need about 550 liters of milk with an average of 14 liters for every kilogram of cheese produced. According to the production disciplinary, the minimum aging required for each wheel is 12 months.