PISTACHIO PESTO WITH SICILIAN PISTACHIO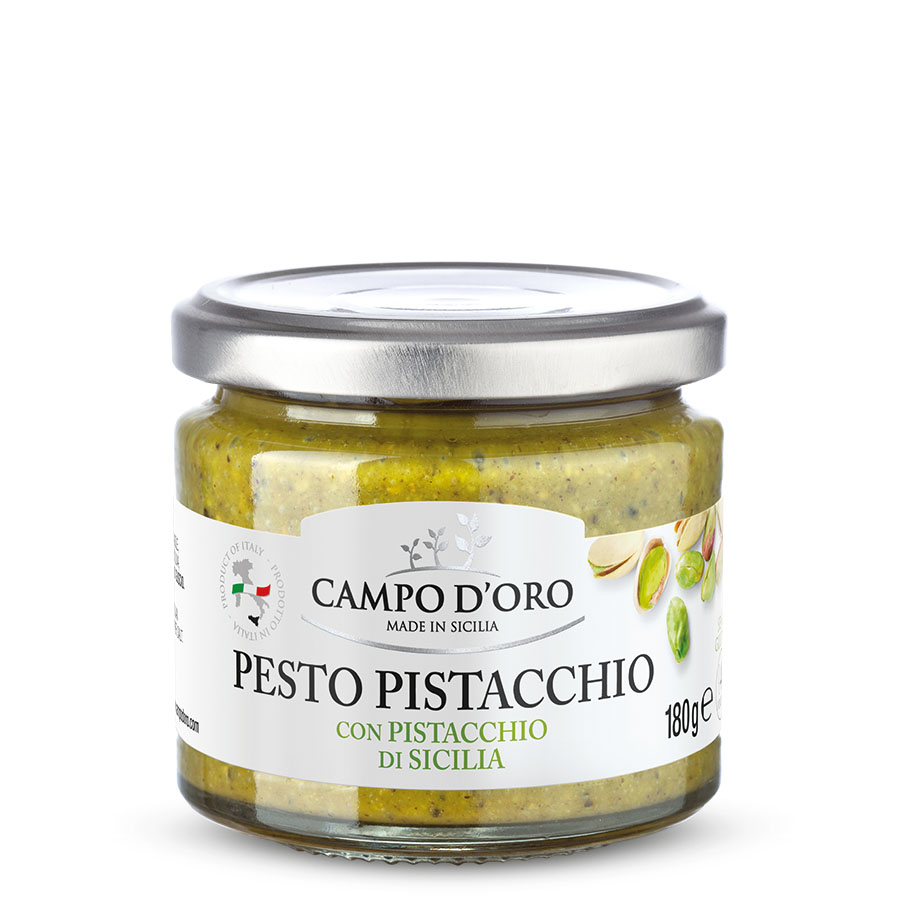 his Sicilian pesto only uses Sicilian pistachios which have been ground with a pinch of salt and olive oil.
Use: Typical Sicilian pesto with Sicilian Pistachio to use principally with a plate of spaghetti with the addition of prawns, cream cheese and pancetta, or serve over bruschetta with a cherry tomato. It is also wonderful as a marinade over skewered king prawns roasted and served with a drizzle of olive oil and lemon.