Plain Sliced Madeira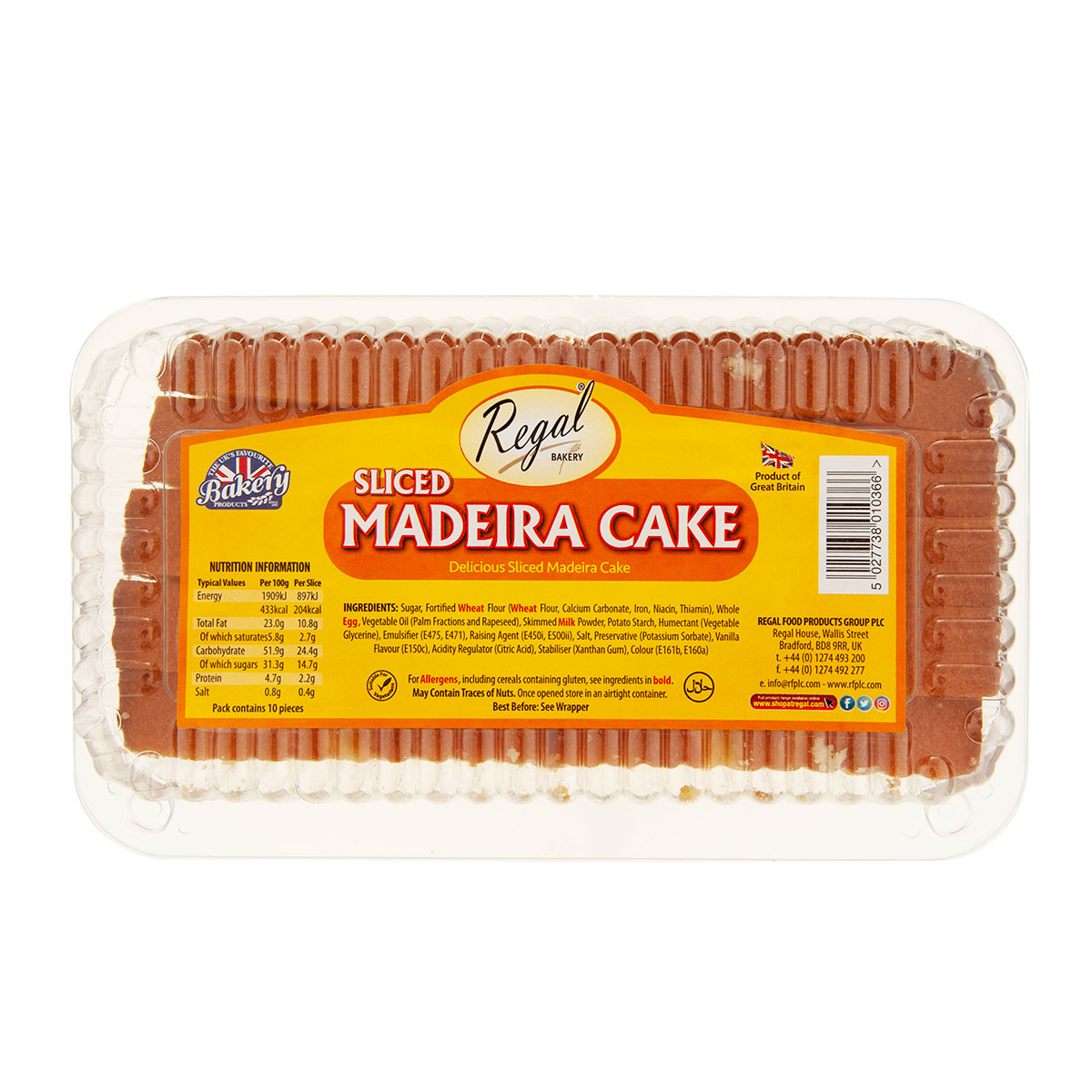 A British classic, Regal's plain Madeira cake is one of the family favourites. Moist and soft in texture and mildly flavoured, this cake is a great snacking option if you're looking for something light and simple to satisfy your mid-day cravings. Perfect for lunchboxes, busy workdays and teatime.
This soft moist Madeira cake is made to a traditional Yorkshire recipe that brings back the taste of days bygone. Pair it up with tea, herbal teas, coffee, hot chocolate, warm milk or have it on its own - the choice is yours.
Suitable of vegetarians and ready sliced for easy consumption