Premium Urad Dal Whole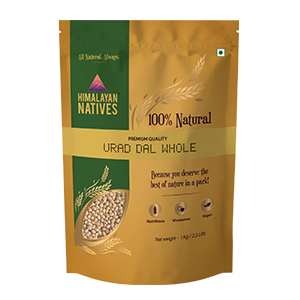 Urad Dal originated in India where it has been cultivated since ancient times, and it is one of the most popular and widely used dal in the nation.
Our Urad Dal is rich in iron, calcium, and protein. Himalayan Natives' Urad Dal Whole retains the texture and purity of natural dal.