PRIORITEA Black Tea & White Peach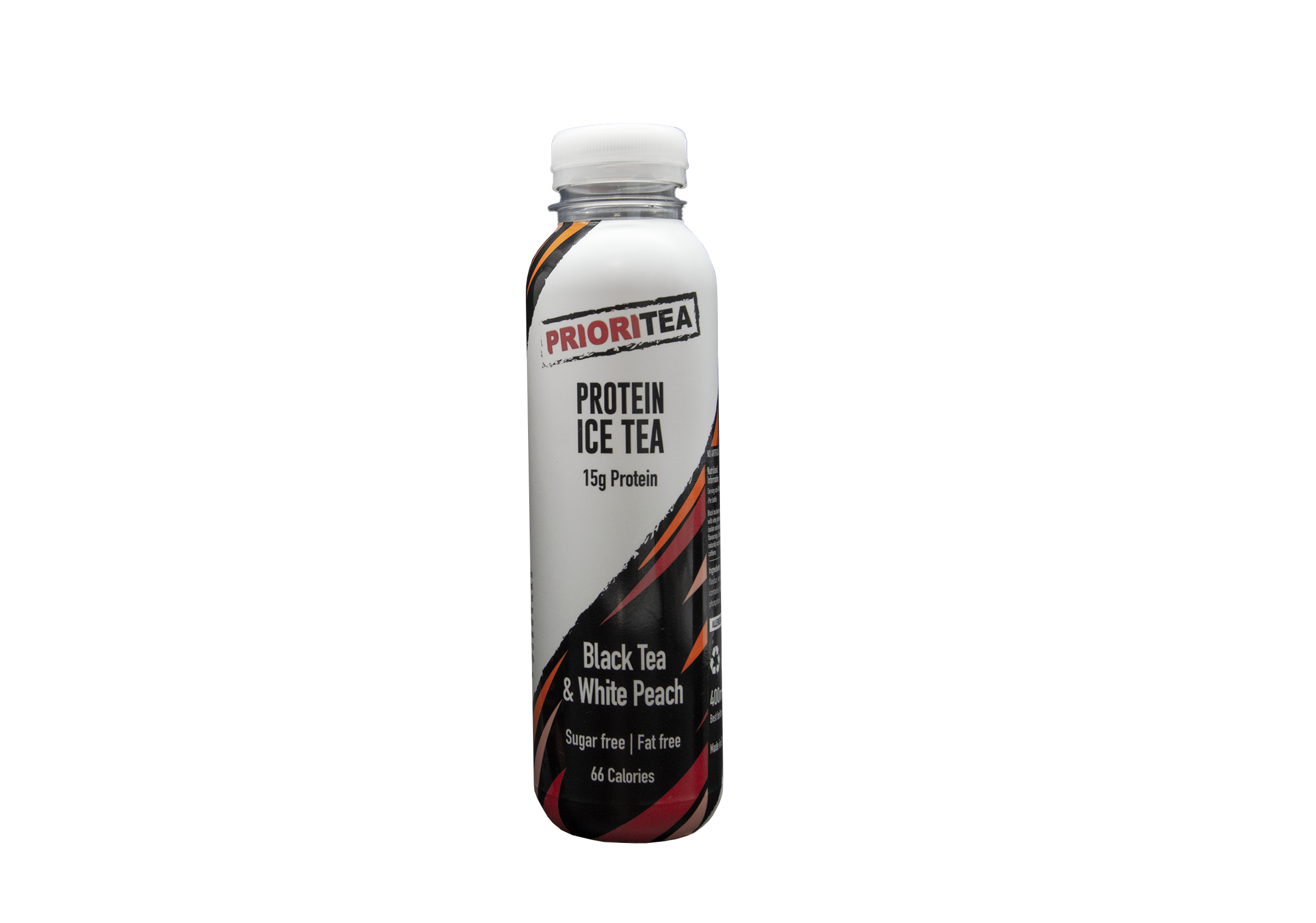 Black tea and white peach is a modern twist on a classic combination.
Black Tea contains antioxidants, which have been linked to a host of health benefits including reduced blood pressure, improved heart health, lower cholesterol and improved focus.
Pairing black tea with whey protein and the natural sweetness of white peach yields a perfectly balanced infusion which can be used to support an active lifestyle.
NUTRITIONAL INFORMATION (PER 400ML BOTTLE)
Energy 278kj (66 kcals); Fat 0g (of which saturates 0.0g); Carbohydrates 6.9g (of which sugars 0.1g); Protein 15.1g; Salt 0.02g
INGREDIENTS
Spring water, whey protein isolate (milk), flavour enhancer: erythritol, natural flavourings, black tea extract (0.25%, contains caffeine), acids: phosphoric, citric, sweetener: steviol glycosides.