PRIORITEA Green Tea & Mango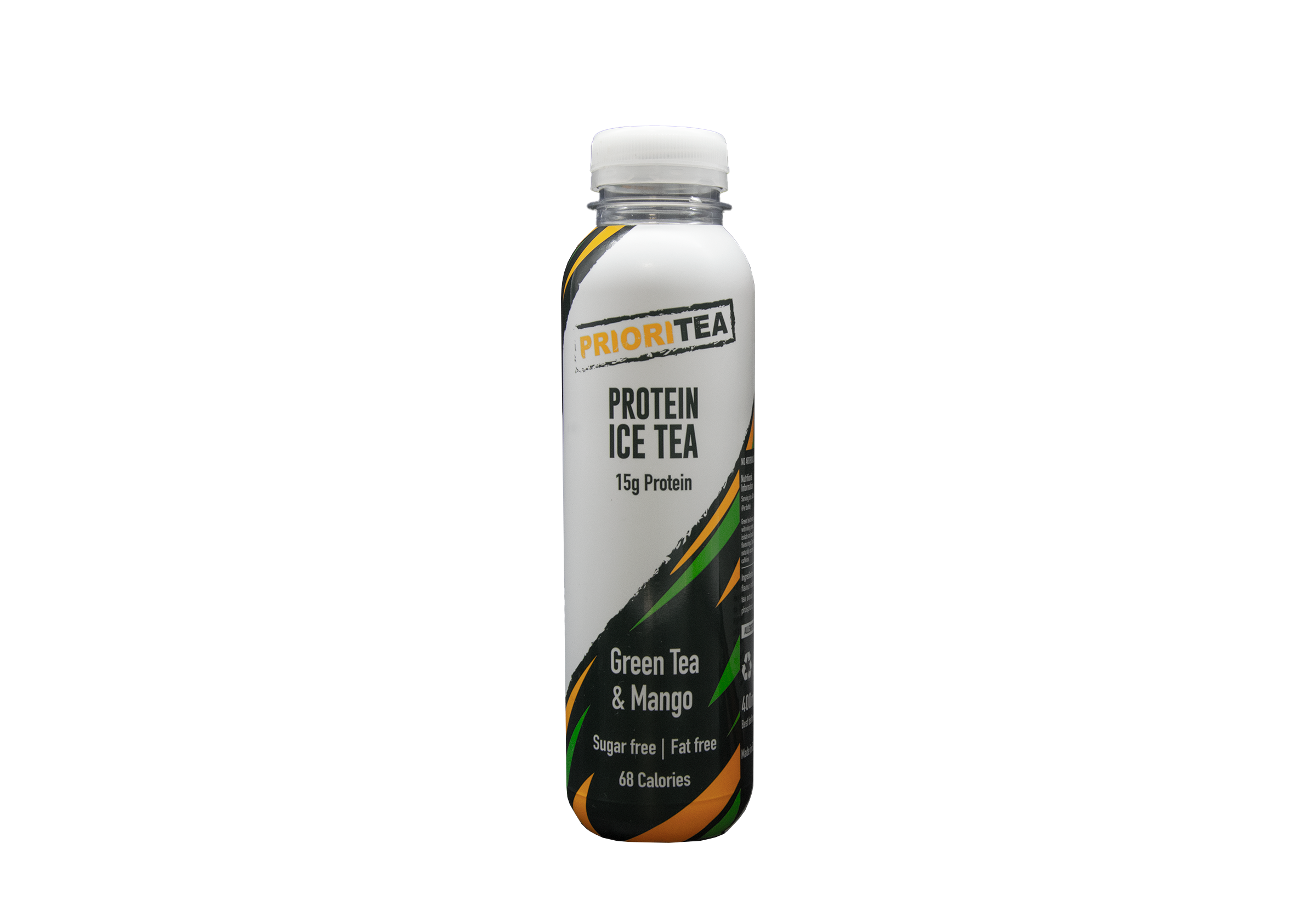 Green tea and mango is as refreshing as it is delicious, and PRIORITEA does a lot more than keeping you hydrated. Green tea is loaded with polyphenol antioxidants, which among other things can help to prevent cardiovascular disease, accelerate fat burning and improve brain function.
The distinctive green tea flavour blends exquisitely with the essence of South American mango. When paired with whey protein, this invigorating blend is a powerful combination that can be enjoyed to support overall health.
NUTRITIONAL INFORMATION (PER 400ML BOTTLE)
Energy 278kj (66 kcals); Fat 0g (of which saturates 0.0g); Carbohydrates 7.1g (of which sugars 0.1g); Protein 15.1g; Salt 0.02g
INGREDIENTS
Spring water, whey protein isolate (milk), flavour enhancer: erythritol, natural flavourings, green tea extract (0.25%, contains caffeine), acids: phosphoric, citric, sweetener: steviol glycosides.