Pure 57% dark mylk chocolate with coconut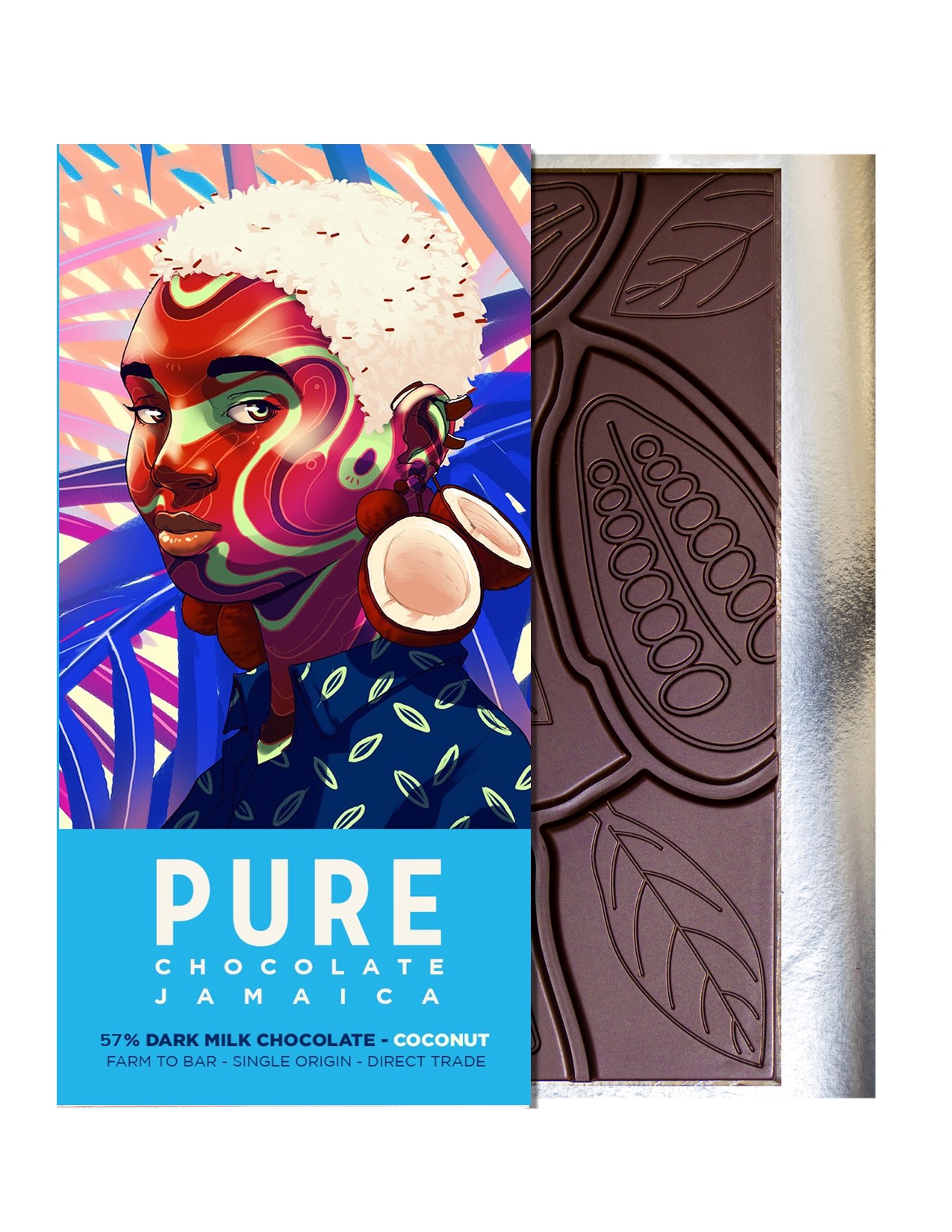 We set out to redefine your typical coconut bar and landed with this smooth, creamy toasted coconutty fan favorite. A true homage to one of the Caribbean's most recognized staples, the coconut.
Tasting notes:
Toasted coconut, brioche, cream
Pairing tips:
Rum cream, Pinot Noir, piña colada
?
Artwork:
"coconut" by Taj Francis
Ingredients:
Premium quality Jamaican cocoa beans, cane sugar, coconut milk powder, coconut, vanilla bean