PURE 75% dark chocolate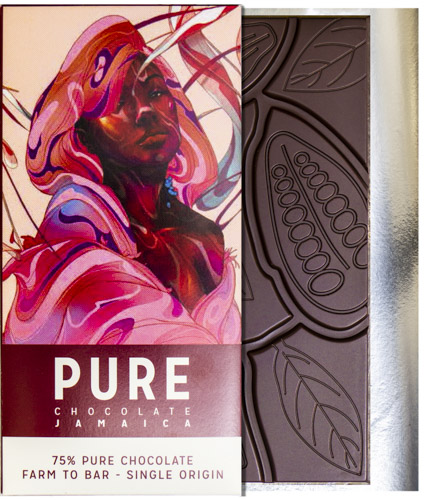 When we started out we wanted to create the best dark chocolate a Pastry chef could use and coincidentally we created a bar that pairs phenomenally well with our favorite wines. A must try for the purists.
?
Tasting notes:
Full bodied, well rounded with notes of bitter, caramel, red fruit and nuttiness
Pairing tips:
Merlot, Cabernet Sauvignon, Banyuls
?
Artwork:
"Rivers" by Taj Francis
Ingredients:
Premium quality Jamaican cocoa beans, sugar