Purify Root Juice - Raw Cold Pressed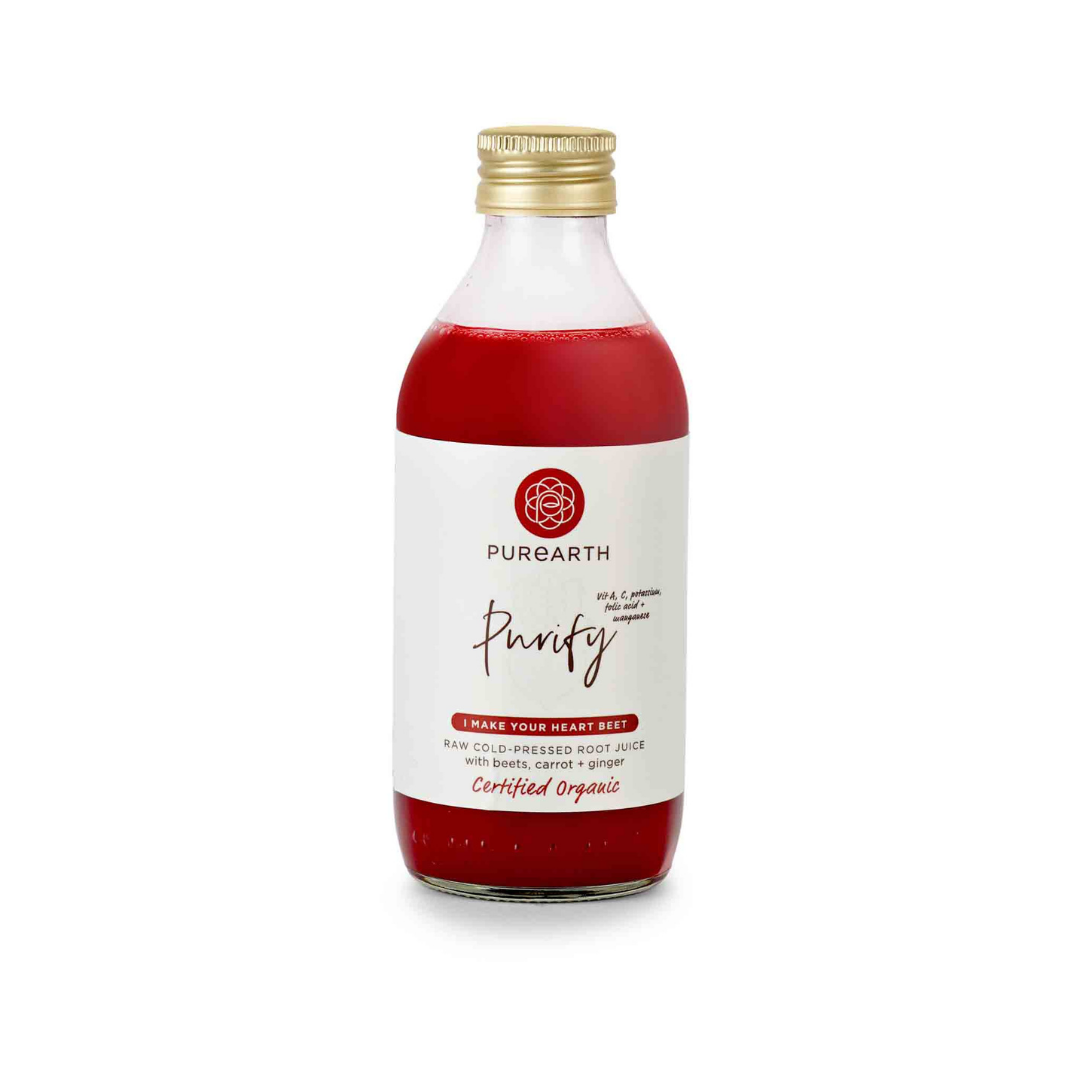 A perfect balance of sweet and earthy, jam-packed with antioxidants and vitamin A from beta-carotenes. This juice will keep you perky and satisfied. The perfect combo if you are looking for a nutritional powerhouse whilst enjoying something to satisfy the taste buds.
100% organic, plant-based & vegan
Sustainable glass bottles. We do not use plastic!
Full of goodness made with love x
This beetroot based juice is loaded with vitamins, minerals and antioxidants to help your body detox and add essential nutrients. It is consumed regularly by athletes to enhance performance and support training. Its blood purifying properties make this juice a popular option, designed to boost your immunity and keep you energised. Ready, set, juice!
Key benefits
Vegan + organic
Jam packed with antioxidants and vitamin A
Anti-inflammatory, hormone-balancing and delicious
Beetroot can help purify the blood and detoxify the liver