Repair + Recover : Turmeric + Ginger Shot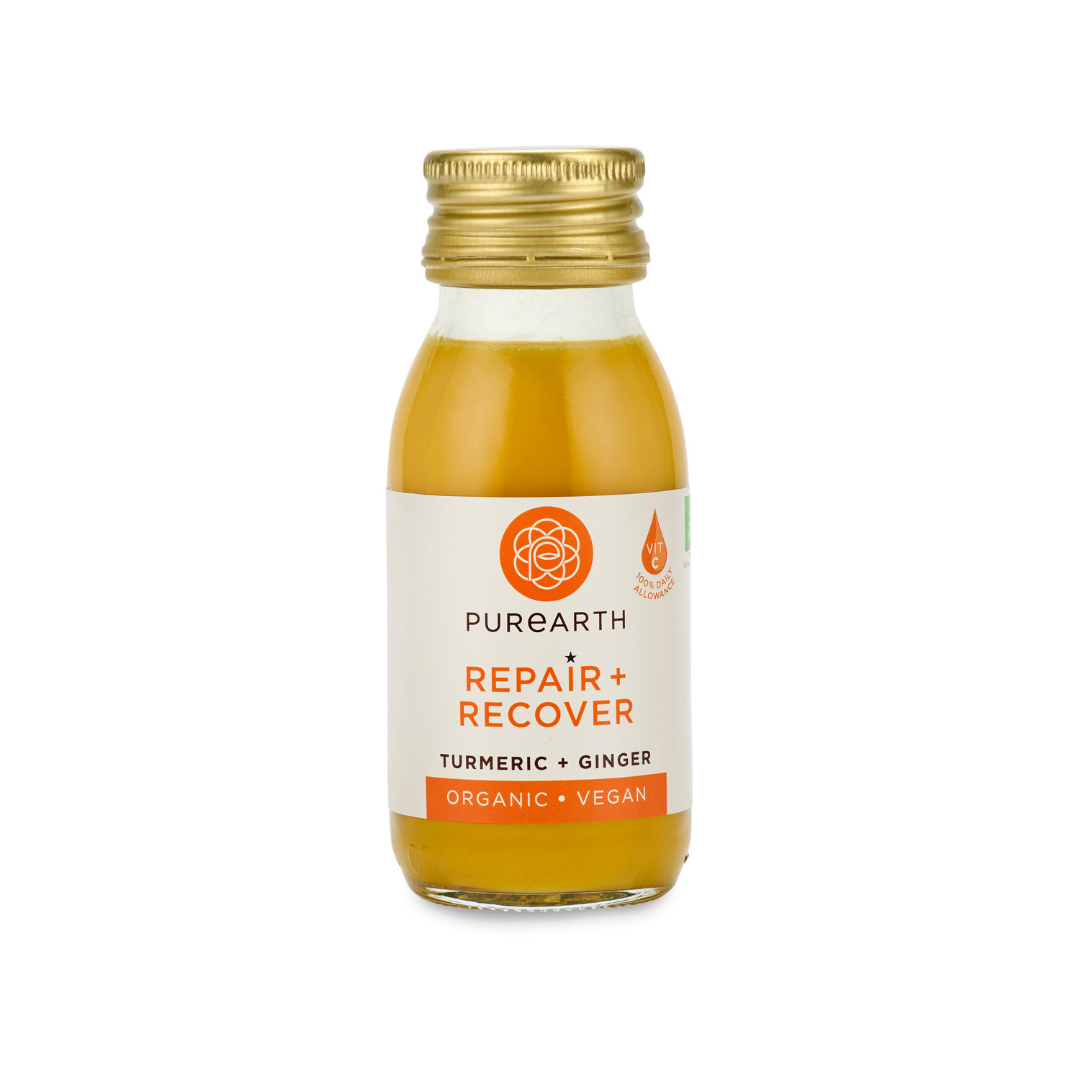 With one of the highest Turmeric contents on the market, our Repair + Recover Turmeric + Ginger Shot is the perfect companion if you need a little boost in your day to day life. With the anti-inflammatory properties of turmeric + immune boosting ginger you just can't go wrong with this one!
100% organic, plant-based & vegan
Sustainable glass bottles. We do not use plastic!
Add some warm water to make a HOT TURMERIC TEA!
These two powerful ingredients are said to have anti-inflammatory properties making this punchy shot a great immunity booster as well as aiding recovery post workout. We highly recommend it for gym-goers!
The natural goodness and flavours really pull through in this shot packed full of power!
Key benefits
Repair + Recover
Anti-Inflammatory Properties
Vegan + Certified Organic
Immune Boosting