REVIVE from NINJA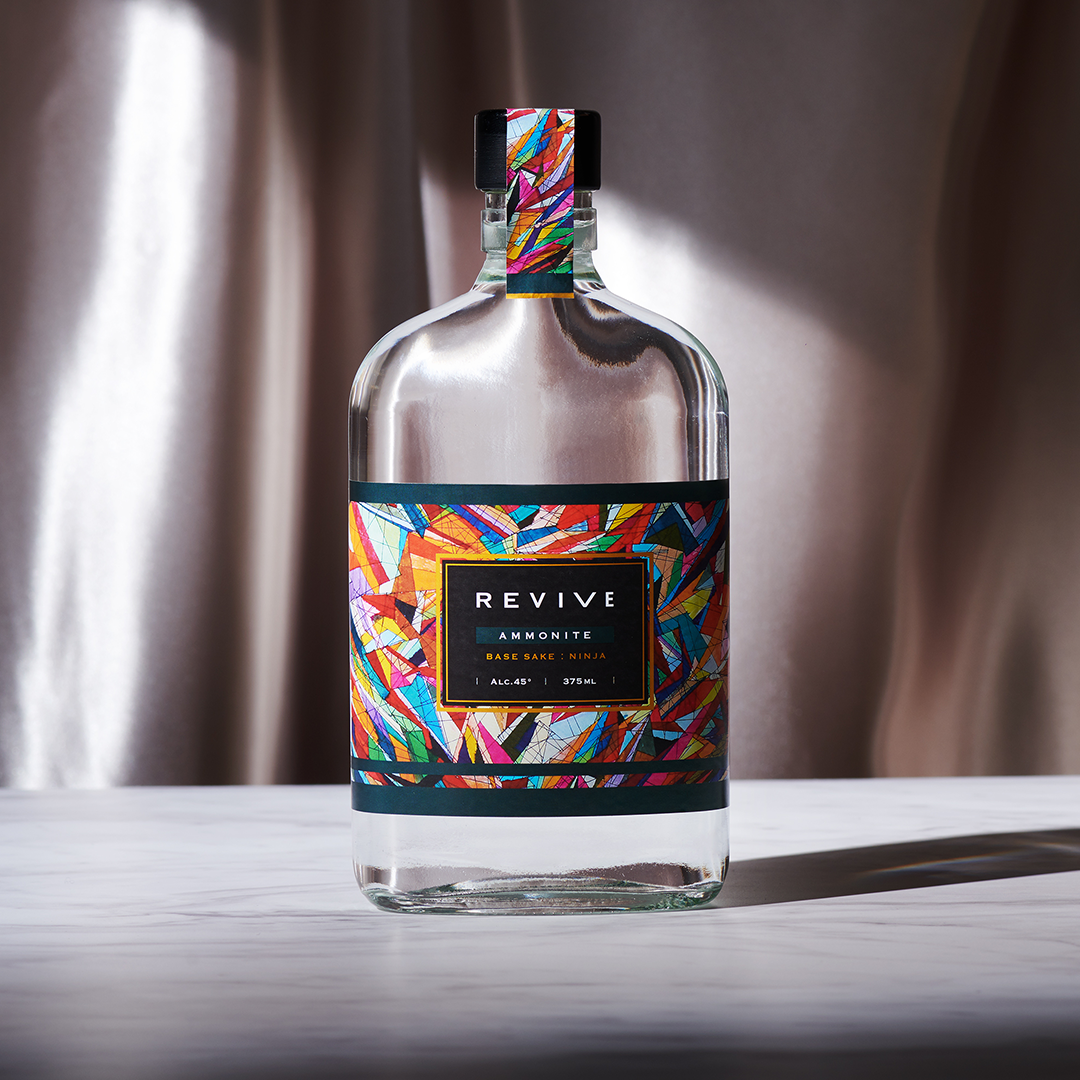 Gin made from waste sake. Sake, which was wasted as a result of COVID-19, turns into gin with Japanese botanicals.
43% ABV
Sake kasu provided by & distilled at CHIYOMUSUBI
NOSE
Greenness of Sudachi (Japanese citrus) and Sencha unites with
Myoga (Japanese ginger) like a Japanese dish. Sweet aroma
comes with camomile and kobokucha (tea from tea tree trunk)
PALATE
Feels umami like no other gin. Bitter and unique Japanese
seasoning taste from Myoga come together.