Sao Joao Filtro Classico / Classic Water Purifier 6L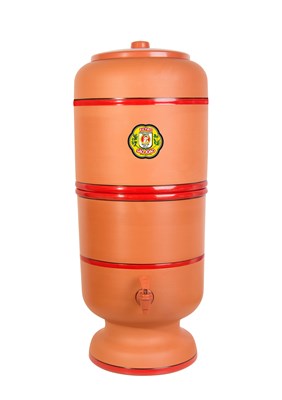 Net Content: Unit.
Classic Water Purifier 6L
With Sterilizing Candle (Triple Action), which has a filter wall in the microporous ceramic material, retaining solid particles and impurities, activated carbon, which reduces chlorine, odors, and tastes present in water and colloidal silver, eliminating bacteria. All this, without any kind of chemical additives.

Equipped with Clic Faucet and combined with the Float system, which doubles the filter capacity and prevents overflow.
Features
Sustainable and not from plastic.
Durability and proven quality; Water naturally fresh and healthy.
Made in Brazil; Handmade from special terracotta.
Reduces impurities present in the water.
Contains:
Authentic Hand-made terra cotta water filter.
Cartridge carbon included.
English Instructions