[SHICKEN] Karahi Kebab Skewers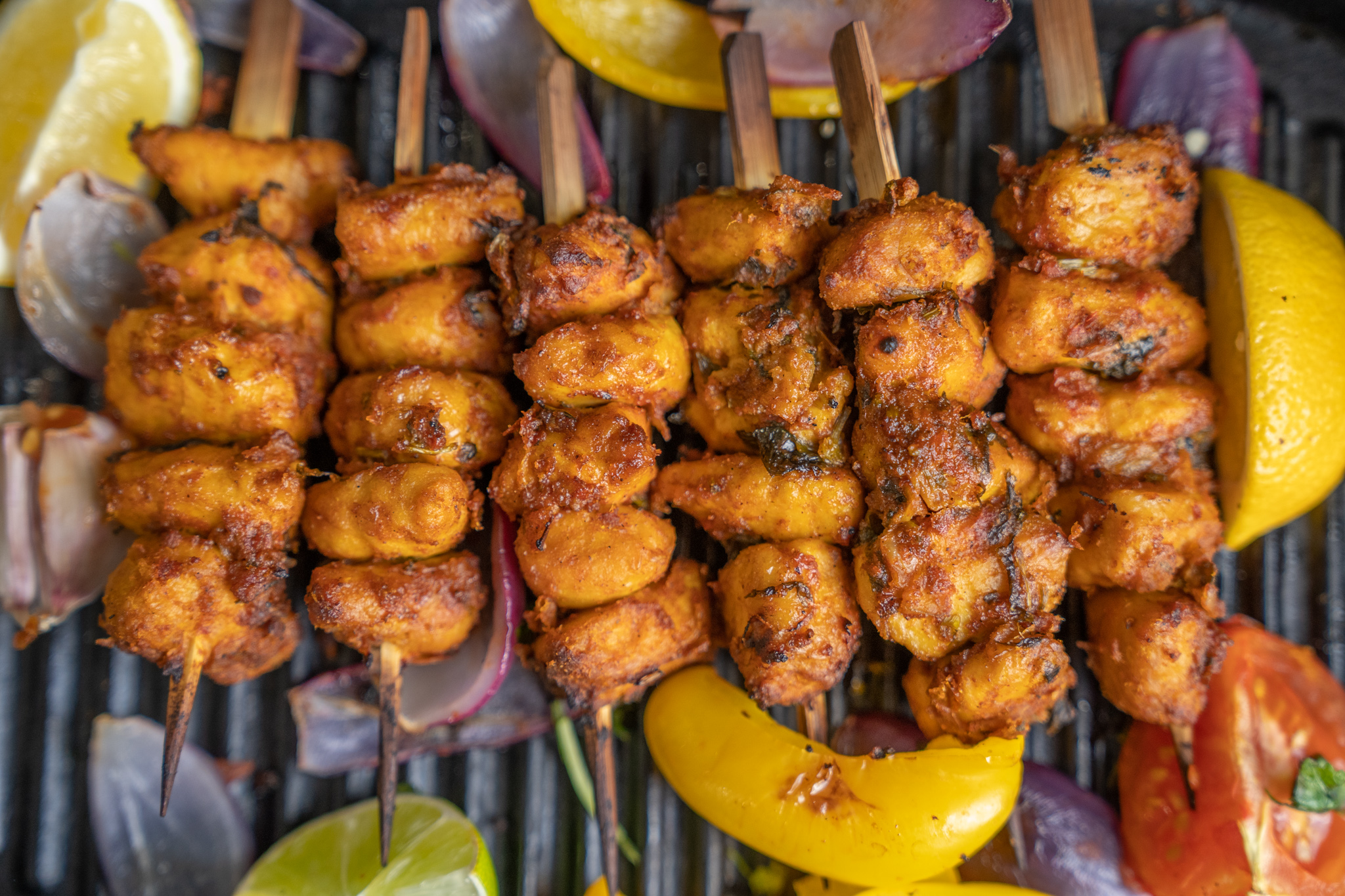 These popular hot and spicy kebabs can be found on street food stalls in Kashmir and northern Punjab.
Our chefs have replicated the Karahi kebab recipe through combining onions, aromatic spices and of course green chillies and smoothering the marinade over our Shicken pieces. The marinade is left for 24 hours in the chiller so the [SHICKEN] Karahi Kebabs deliver full flavour.
Summer BBQ's will never be the same, simply pop our Karahi Kebabs in the oven or cook them on the BBQ to add that charcoal cooked taste and flavour.